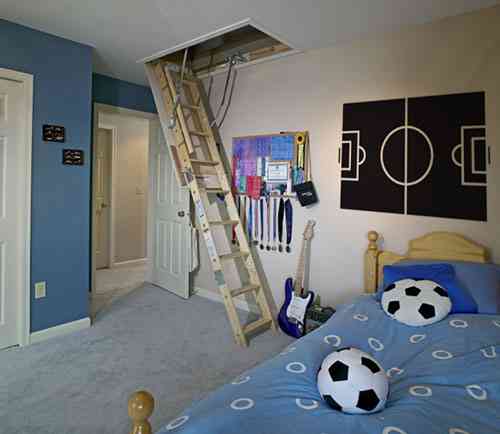 Within the children's decoration The thematic proposal is quite complex, as it isnevitable that the child grows and his perception of beauty is modified, in the same way that they change or modify their tastes, it is for that reason that they find a creative, economic and recreative solution again our decoration according to the needs.
But paradoxically a children's themed decoration that does not expire or can be adapted to a teenage context easily is the sports decoration, considering that sports like football, basket or F1 awakens passions that remain for years or our whole life, so we will focus on the sports themed decoration.
To achieve it the mercado offers us a great number of solutions among them is the presentation of furniture that imitates from its composition sports forms, in this way we find a whole compendium of presentations that although we modify our decoration can still be developed for its capacity and finesse, a clear example is found in this ergonomic chair developed with tables of skateboard or this great bookshelf made from the same materials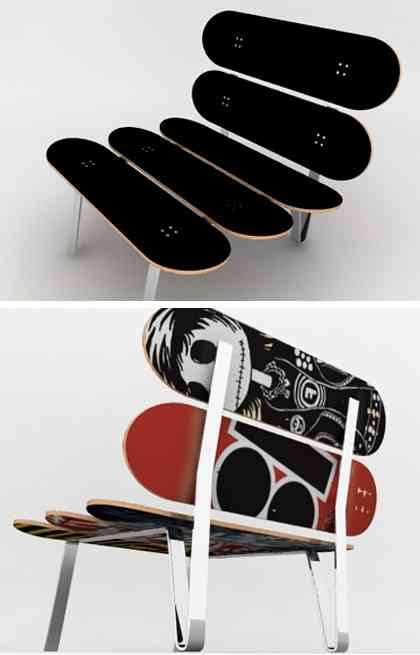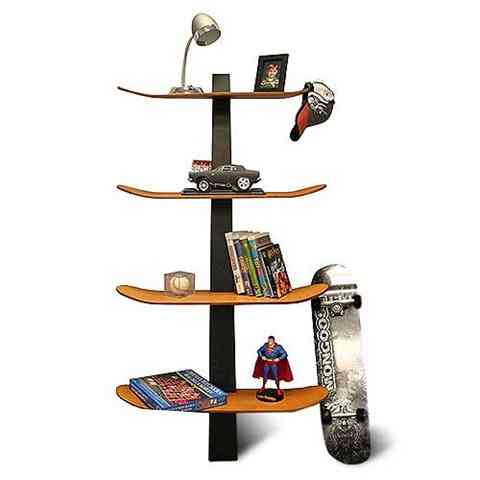 Similarly Daniel Pérez and Felipe Araujo for the micro-cement firm Futurcret he thought of a thematic bath, something very innovative and maybe not so simple to transform when you decide to modify the decoration, although observing the development of it would seem not merit it since it responds to an incredible quality.
Supported by graphic tendencies and with a pavement that allows either the installation of a a mat that simulates a sporty grama or by painting high quality proposes to modify when indicated by transferring the decoration of its childish character to a decoration of fineness and aesthetics according to your needs.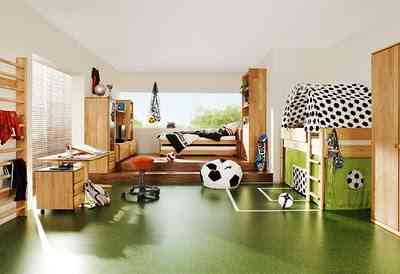 On the other hand this type of decorations are very conducive to develop a space that allows play and recreation in the security of our own home, something very valuable especially when the inclemencies of the time do not allow to enjoy open places.