With the the summer holidays in doors It is probable that enters our plans live a few days of adventure in distant places. And if so, the experience of stay in caravans decorated with vintage air is a tempting alternative. It will allow us to be in contact with a unique nature, leave behind the worldly noise and rest at all comfort in its interior spaces. I tell you his secrets.
Renting decorated caravans is a fantastic start to a dream vacation, without hotels and apartments in the middle. Plus, if the experience captive it is also possible to think about similar options to start a new lifestyle. How to buy a house with wheels and travel the world in it, without thinking about mortgages and rents.
Caravans decorated in film frames
No doubt renting these decorated caravans for a summer vacation can be a dream come true of those that are only met once. A plan full of charm and glamor for many reasons. The first one is that they tend to be located in idyllic natural frames. Those that we have been seeing in the cinema since our childhood and we have made them our familiar ones.
It is just what would happen if we were to rent the model Malibu Dream Airstream. Will allow us sleep placidly under the starry sky Of California as a protective mantle, with the Pacific Ocean at our feet and in the State Park of the Santa Monica Mountains. Although this type of accommodation implies an economic outlay to the heightIt is clear that the plan will be unforgettable.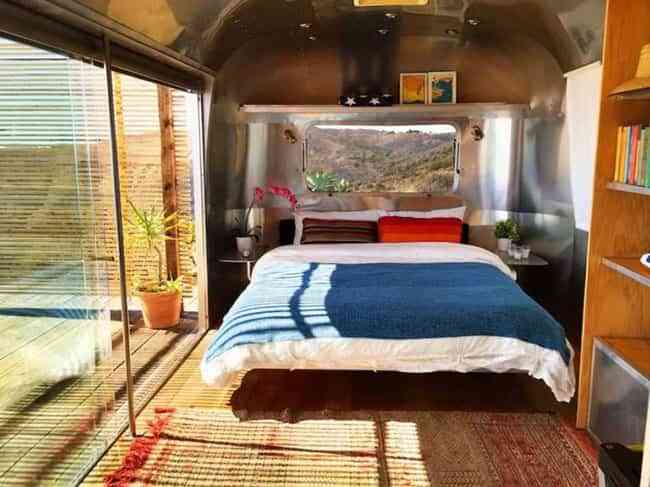 Any of these decorated caravans have been designed to enjoy restful formulas that are a big adventure In themselves. Without GPS of by means so that nobody finds us. Not only because of the incomparable scenery in which they are located. As well they fall in love with their way of life, the flirtatious his in its aesthetics and for its interior design, with a spirit eco-friendly one hundred by one hundred.
Life inside and outside: a real pleasure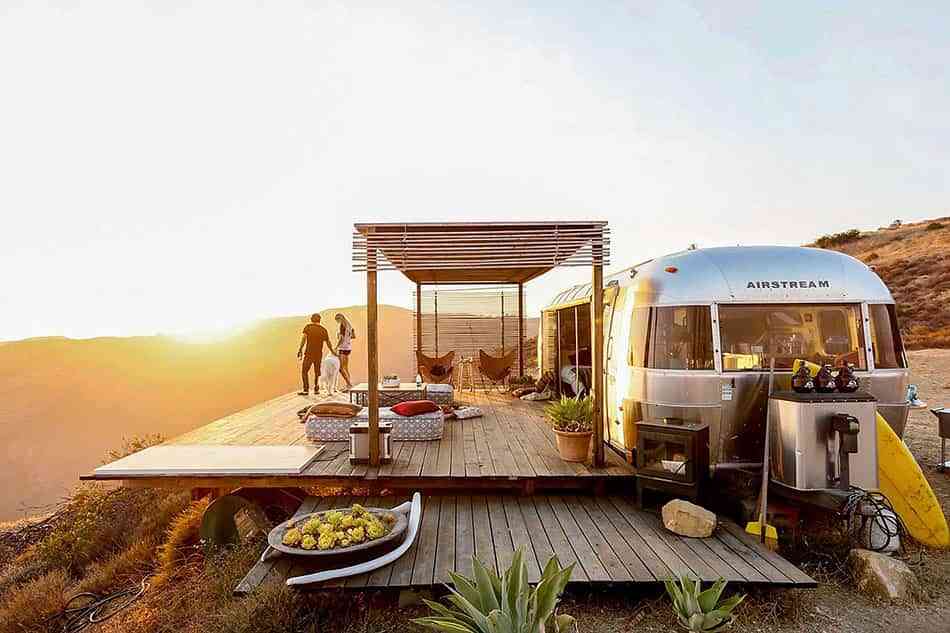 In these accommodations so singular outdoor life It is a constant. But it does not mean that your interior They are not comfortable and welcoming. Rather they are a extension of outer space livable, share a sense of well-being and waste imagination. If there is anything that characterizes these decorated caravans is that they are equipped with everything precise for a relaxed daily life. They are a splendid lesson use of space and light natural, and surprise their guests by how well organized they are despite their small size.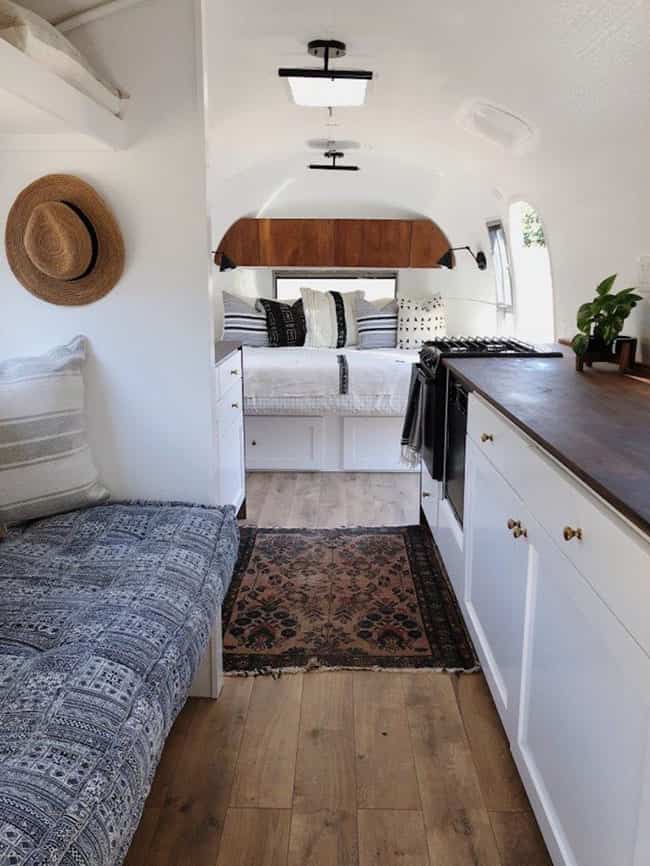 The usual thing is that they offer a main area informal where to sleep, or several areas with sofas to chat during the day that they transform at nightfall. And at the same time they will be very practical if it is necessary to host a guest. But they also usually have low furniture or shelves where to store, and a small kitchen American with basic appliances, like the refrigerator. The most flirtatious versions do not renounce having a mini dining room next to one of the windows.
Sustainable solutions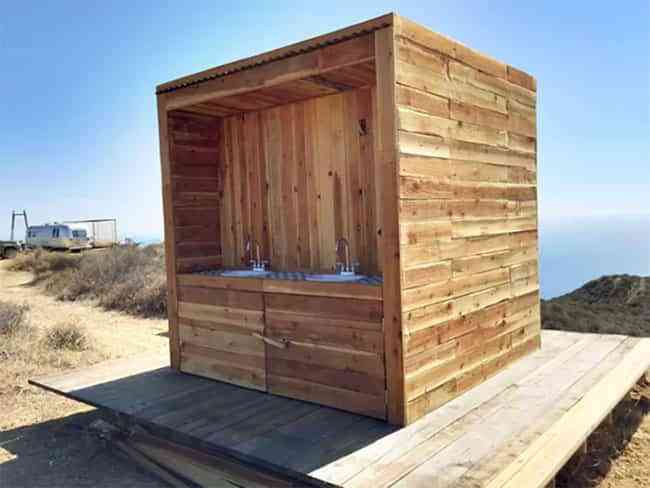 These decorated caravans are authentic chic accommodations. However, simple sustainable projects are also contemplated in their services when certain discomforts are easy to solve. It is the price to pay for its geographical location in Scenarios natural majestic where civilization does not arrive. Generally, they do not have an electric network and a bathroom inside, and because of this they opt for alternative solutions to get such supplies. Specific Malibu Dream Airstream It has a cabin self-made wood that makes outdoor bathroom features eco-sustainable, with built-in sinks and a tank of water that is heated by the sun's rays.
La sustainability also is present in this trailer in other ways. Among them, the attention glass panels without frame of one of its sides that open and close. Thanks to this solution the light invades its interior until the sun goes down By the way, saying goodbye to him is a ritual from his privileged open terrace, covered by a pergola of bamboo A perfect option to protect yourself from its rays and maintain relaxed conversations without end.
The house in tow
When an adventure like this convinces us that it is time to try new formulas of life, the mobile homes They can be the alternative to decorated caravans. There are very roulottes modern inside and out that will allow us to live comfortably with the necessary domestic services. The reason is simple: they are presented fully equipped to enter to live. In this way it is possible to become completely independent from our habitual residence without afraid to give up nothing, not even to the design if it is what we like in decoration. And in return we will recover the longed for freedom.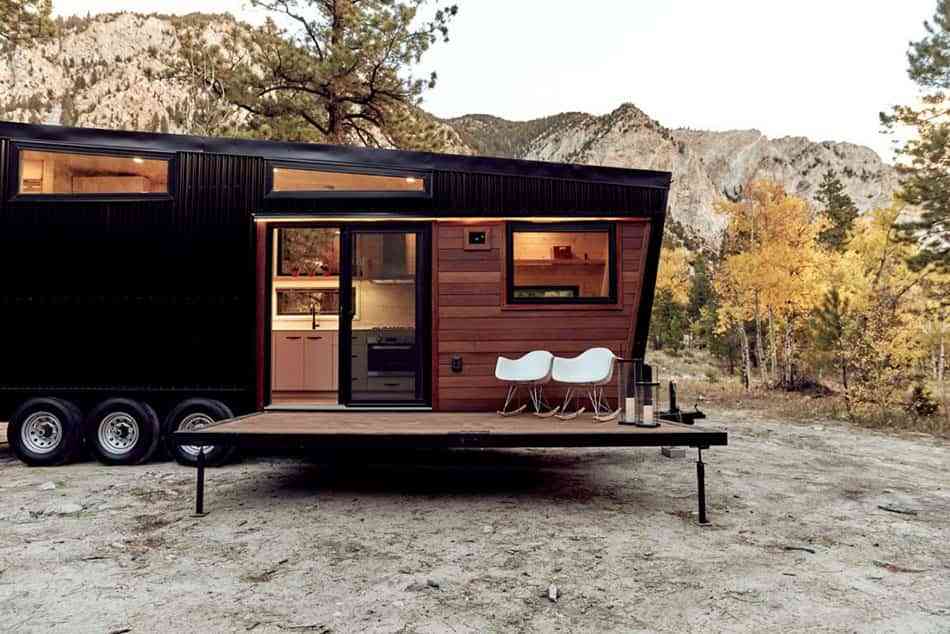 The Draper, from Land ARK Rv, is a great example of how to put this theory into practice. Inspired by the mythical North American television series Mad Men, this home with wheels is perfect for start a nomadic life stylish, as are your interior spaces. Coated in wood, in them it is difficult to miss the domestic comforts of any modern house. In return they are discovered thank you decorative surprises, as the main bedroom is in a cozy loft surrounded by windows that show the outside landscape.
With what option do you stay?