in 1958 George Nelson designed a desk for the company Herman Miller and now, 50 years later, this classic has undergone a revision to adapt to modern times while maintaining its original essence.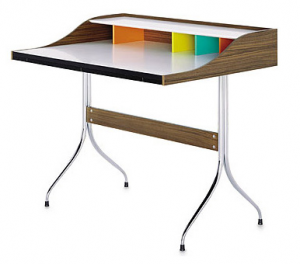 It is made of walnut wood with plastic drawers, chromed steel legs and four wooden storage compartments of different colors.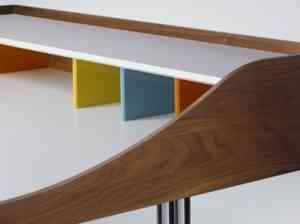 It has a very youthful appearance and, although we can not say it is large, in the era of laptops that does not worry too much.
Further information: Herman Miller, Hive
Vía: Furniture Fashion