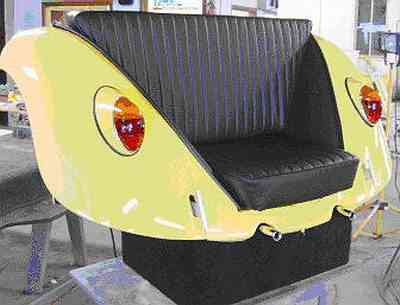 Within the interior decoration we can say that today there are two major trends within the modern choice, one of them destined to an efficient choice of the pieces that the market proposes to us and another one that rescues the most classic of the decorative sense by means of which we will have to start all our sense of aesthetics and imagination to achieve the best results, those that differentially mark the spaces.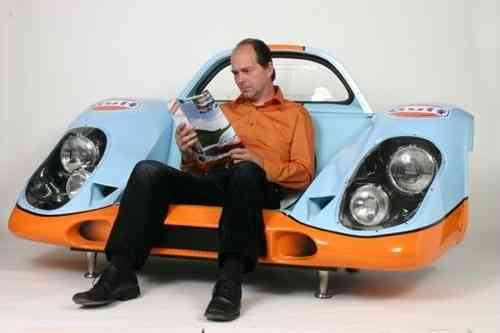 In this case we are included in the search for the second concept, enhanced by the so-called thematic decoration, something that is always very well received in young and commercial spaces, «The world of the motor in decoration» It is a proposal that is not new but that is strengthened from the appearance of practical solutions and the low cost of many vehicles that can no longer circulate in the streets.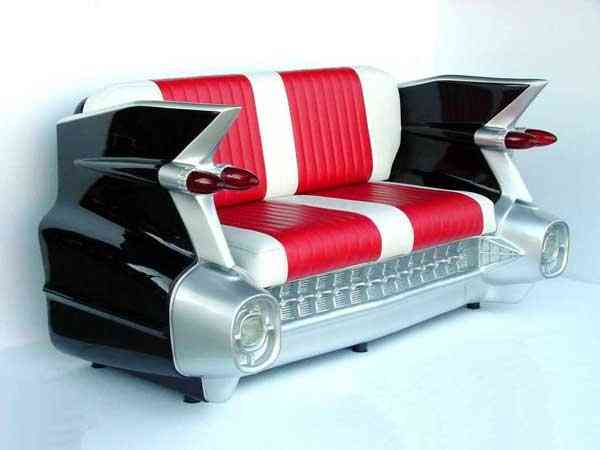 It is about taking elements of the body and through an exponential artistic development, to implement them as movable elements, this practice as we argue is not characteristic of the avant-garde, echo reached its peak in the decade of the 60 and 70 where the American coffee shops had these furnishings as decorative objects in a favorite way.
Loock Car is a collection with this proposal although not made in a way manual but standardized develops beds and sofas with classic vehicle parts, to reduce the cost of many of them, is part of an artistic work of replicate and reproduce, the result is truly remarkable and worthy of admiration, creating a range of furniture pieces ideal for commercial spaces such as hotels and service companies oriented to the theme.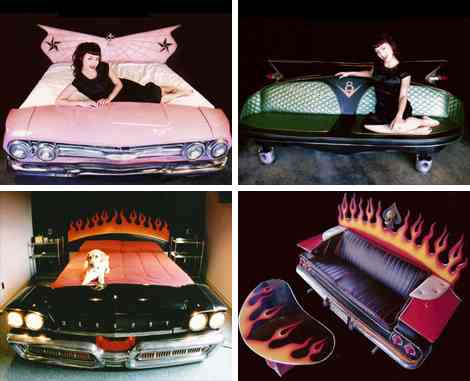 The room of a German hotel V8 in Stuttgart, proposes this theme to decorate, the result is brilliant and it should not surprise us that its application is based on the cars of national manufacture, in this way we observe this beautiful bed developed on the basis of one of the models of Mercedes most commercialized in the world.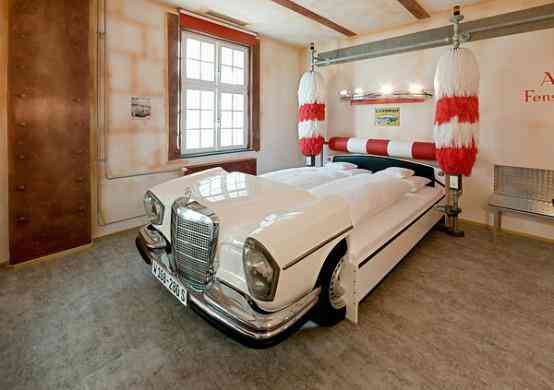 But going back to the creative side, go through old car depots to find pieces that can still be used, frames the practice at its maximum potential, develop from it pieces of furniture for a very small cost in relation to what it can mean to acquire it within the commercial circuit.
We found engines, radiators, and parts of the body that can even keep the seats, which will later be upholstered and arranged in such a way that their development means a substantial change, through processes of chrome plating or nickel-plating we can give a vanguard touch that can very easily transform an old and worn car into the central element of our decoration.