If we refer to the pavements that we can have within our decoration, those who are they are made of natural materialsLike wood, bamboo or synthetic similes that mimic their characteristics, undoubtedly shine remarkably for its unparalleled beauty which is a remarkable differential when decorating.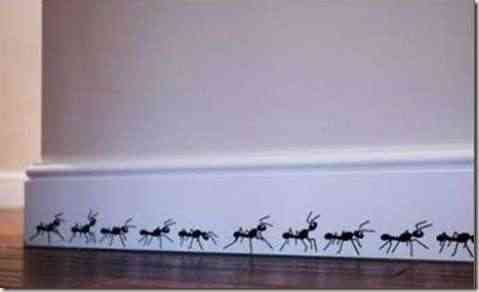 If we have dark pavements of low gloss and difficult to clean, not only our hygiene is at risk, especially if we have children in our home, but the aesthetic results that are conditioned by a framework that does not generate or help its prominence, it is then when we find ourselves in need of modifying the pavement or applying mats to reduce the negative impact of it.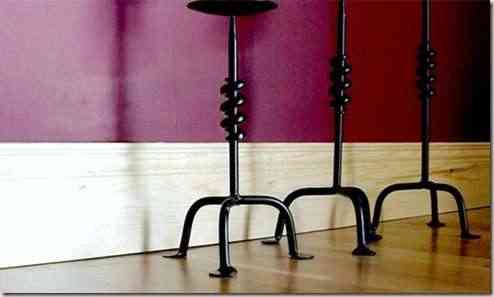 But without to import the type of pavement the baseboards are usually accessory pieces that go completely unnoticed in a primary idea, but in the absence or prominence we notice immediately his remarkable interference with the decoration, and that these accessories are fundamental both in the installation of pavements and in the aesthetic result of them.
Within the technical characteristics, skirting boards are excellent methods to hide wiring, many of them designed for work spaces are actually hidden pipes able to distribute electricity, television, and telephone through their interiors, we found in turn baseboards formed in a large number of materials, from wood, through the PVC and even aluminum, in a variety of colors and patterns.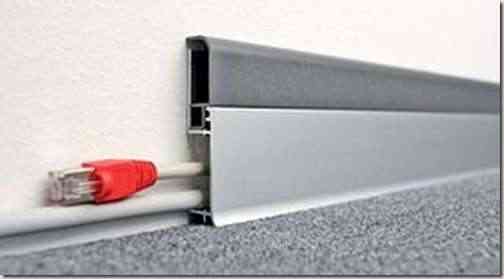 El skirting will be conditioned by the aesthetic style that it intends to implement, if its decoration is classical, the skirting boards with fine moldings and rounded edges can be the most beautiful detail I have imperceptible to the naked eye of space, on the other hand within the modern tendencies the colorful skirting boards or imitating the original characteristics of their material, such as aluminum, will give a unique futuristic look.
However moving away a bit from the aesthetic results, the skirting in the case of wooden floors are technically fundamental, under them, the expansion joint is hidden, a prudential space proposed by the installer, which would allow the pavement to expand and contract without changing its morphology, therefore without the existence of these elements our wooden floors would be deformed in a matter of days, making their implementation impossible.