On many occasions we emphasize the insistence of man in trying to measure time, it comes from time immemorial and through rudimentary techniques our ancestors they were able to determine the changes produced by time with amazing accuracy, only with hundredths of a second to which we can calculate today with all our technology at the service of the task.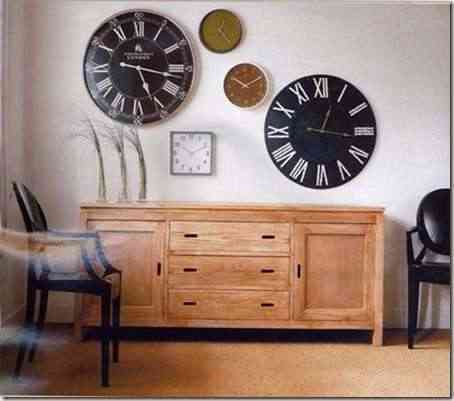 Becoming wonderful pieces of engineering watches as tradable elements were only intended for royalty but the evolution of technology and processes of production turned these pieces into everyday elementary, and that is why the decoration takes advantage of this characteristic by returning these pieces to their origins and presenting them as true works of art.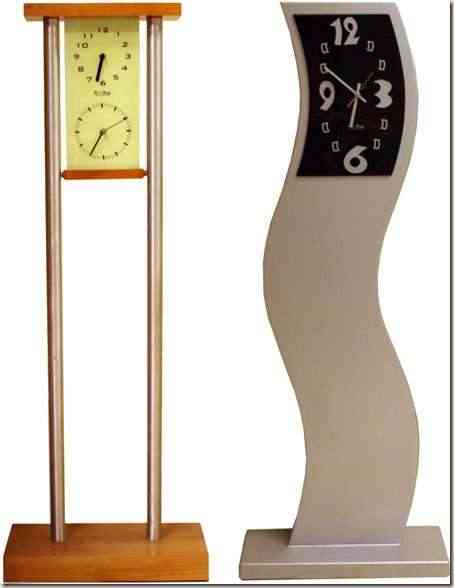 But if we talk about art because we do not mention one of its greatest exponents, we refer to Salvador Dalí who immortalized in one of his works a very well achieved concept about the characteristics of time and that today Melting Desk Clock makes it an incredibly decorative element.
Chemistry Clock It is a somewhat more typical concept although with some well-marked characteristics, since instead of the typical numbers that determine the hour use the clock has chemical elements identified by its nomenclature in the periodic table.
If we look for creativity the South Korean creator Sejoon Kim presents a clock called Vague clock, this piece is of a remarkable artistic and functional conception, it is a watch for blind people, which when we put our hands on it the area that ends our time becomes flexible and allows you to read it without problems by touch.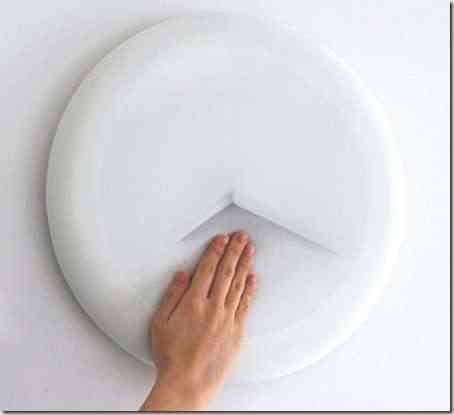 Continuing with creative concepts Soner Ozenc it proposes a curtain of time, it is a projected luminous wall which we can cross with incredibly decorative motifs and a high avant-garde,
WoodStation On the other hand, it is a clock of a very simple morphological conformation, which stands out for trying to develop through its conformation the appreciation for the noble natural materials, with fine noble wood betas, but beneath this rudimentary and simplistic aesthetic, a whole station is hidden digital meteorology that is projected on the clock.
As a determining point we can say that these pieces are a true panacea for the creators who find in the available technology how the conceptually holographic, a remarkable way to develop more than new concepts, but we will not only find avant-garde and artistic details, also science fiction has its place