Children also have the right to have designer furniture in their room because, although they still do not understand if a piece of furniture is of this or that style, what they do understand is comfort and colors and these new furniture Hanke they meet both requirements.
Its collections are called "Le Baron", "Le Compte" and "Le Champiñón" and each of them is characterized by its durability, quality and design. They only have these three designs but the personality and originality of each of them is turning them into a brand of great prestige in a record time.
«Le Baron» they are armchairs in miniature in the shape of an armchair, designed for children between 1 and 10. Its most characteristic features are the curved shape of its backrest and the vibrant colors that make it up. It can also be purchased without legs and its prices, in both cases, is 199 €.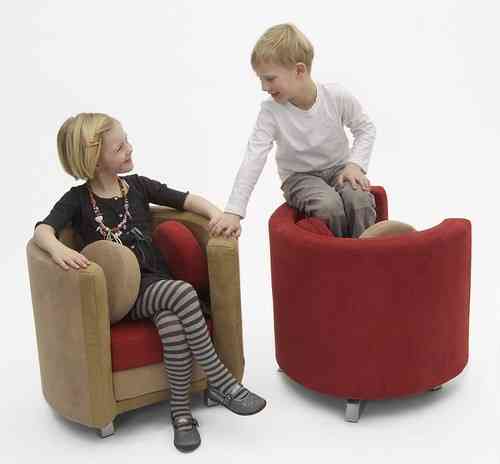 «Le Comte» It adds to the line of sophistication of the previous armchair and its rounded shape is inspired by the flower bud. the wide edge allows even to support a book or toys. It is manufactured in 6 different colors, and with built-in matching cushions.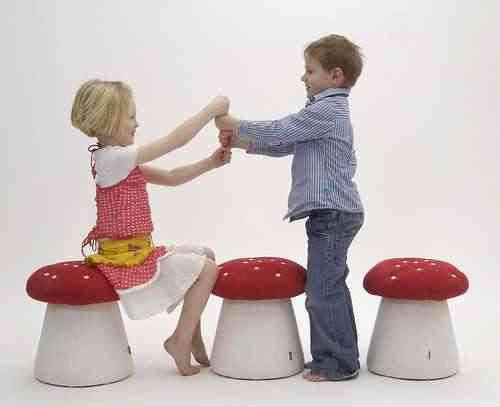 But undoubtedly the one that will most attract the attention of the children is this stool «Le Champiñón», small, flirty and fun, with a wide and comfortable seat. Its price is 99 €.
Further information: Hanke