The trunks they are absolutely nothing new inside the decoration and functionality of the home, however many modern proposals leave them aside since their character is intimately related to the concepts classic or vintage that can be created.
To rescue this wonderful piece of furniture from oblivion we present some practical and decorative ideas for its implementation, it is elegantly and highly effective to implement them while its development predisposes some practical space solutions.
First of all we will define that types of trunks we can find and what is the most efficient solution for your development based on our global aesthetics, the classic trunks they are characteristic of inherited pieces, we speak not of notoriously old and artisan trunks but of those classic ship or train trunks those that replaced the suitcases and which in order to be implemented require either restoration or highlighting tasks, where acrylics and modern paintings give us the possibility of contextualizing them in a simple way with space.
On the other hand we find those trunks that are true pieces of art, the work of the craftsman is really remarkable and his incredible decorative capacity, especially in classic spaces, for this type of trunks only remains to raise a restoration and highlight of its most notable attributes, while its disposition is purely accessory, either on a piece of furniture next to our sofa, or in one of the corners of our living room.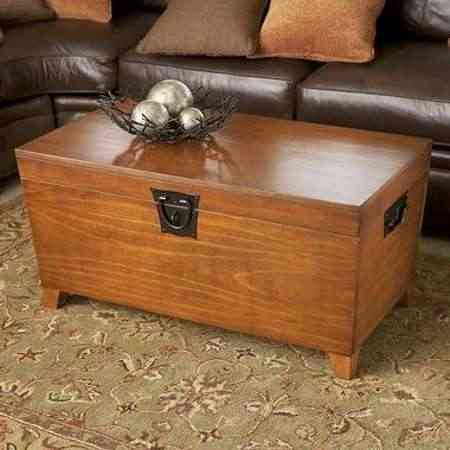 The modern trunks have undoubtedly the greatest possibilities, since they do not have an affective or monetary value, however we can develop with these faithful imitations, modifying ironworks, implementing moldings in plaster that simulate the work with wood or applying lacquers and varnishes that transform the piece by aging it and giving a highly stylized air.
On the other hand, these trunks can be used as center of our living room, since we can create them with the purpose of storing and decorating, the decoration proposals with these pieces are very varied and easily adapt to all aesthetic needs.
Another element to keep in mind is that a corner chest can hide inside a mini bar, a brilliant idea, very simple to achieve and that can convert our living room at the epicenter of a great part of our social activities, as it may be, you can also find in similar antique trunks stores since the idea is not new, although obviously These will be more expensive, Steamer Bar Cabinet is a practical example of this.