As we discussed in the previous publication, today in Decoration 2.0, we show you some more ideas practical and functional stairs intended for small spaces.
On this occasion we find a fairly compact staircase. Its dimensions make it ideal taking full advantage of space.
Completely functional, this staircase includes in its lower area a space whose mission will be to create a shelf for all our books or other decorative objects.
The following image shows an exclusive design by Levitate Architects. A staircase that culminates in the attic and whose practical bookstore is very useful because it manages to create a large amount of space to organize and store.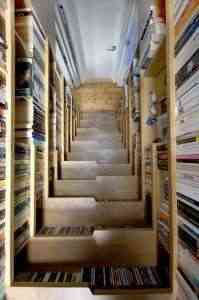 Beautiful spiral staircase designed by Eestairs. If you want to save space, this staircase is the solution for a few square meters, in fact it fits in only one square meter. Its steel structure has been painted, in this way we can find it in different colors.
On this occasion we see in the image a staircase, in the shape of a snail. It is designed by Lapeyre Stair. We will save square meters since it can be hidden occupying the minimum space.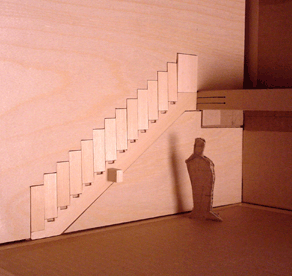 Finally we show you another elegant option to save space. With this staircase we obtain the access of both heights and, in addition, a solution for the organization and storage.