In the times that we have to live the need for space is one of the most sought after and required features in the furniture that we decide to have within the small spaces that we have.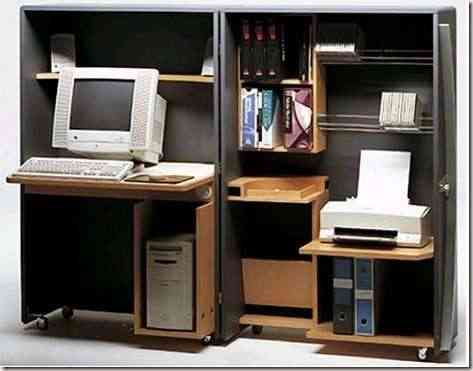 Inside this furniture without a doubt the desks without incredibly necessary since both for the work tasks as recreational we will need a good amount of space or failing optimize to the maximum the small places of which we already have.
Focusing on the subject we will notice that there is currently a good amount of furniture which is developed with the necessary characteristics to implement them in small flats or rooms with the same characteristics.
This is the case of the models developed by the Italian company, progettishop which carries its line of CyberBox desks which is called a perfect portable desktop.
This model is a great help for those people looking for a functional desk that besides optimize space can hide in a great way the elements that make it up, developing in this way a piece that can be included under any trend.
On the other hand, it will denote that the model has all the compartments and divisions required in a practical desk that perfectly matches all the features of a mini office