Progressive desk Kazan It is a desk that grows at the same pace as children. Its design is very simple but at the same time versatile since with few pieces we can obtain three different desks, equal but of different size, hence the adjective "progressive".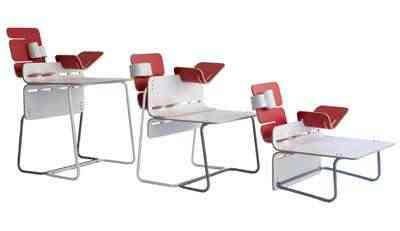 First of all we can use it at ground level to adapt it to the baby, as a game table where you can draw or put all your toys, even with space to store objects.
When you grow a little and start using the desk for school tasks you can move to the next level, incorporating one more piece in the legs that will raise it a few centimeters.
The last position is that it is an adult desk, where you can study with total comfort and which is achieved by changing the position of the pieces again, without putting or removing any of them, simply modifying them.
It is a design Balouga and it's on sale for 1150 €.
More information: Little Fashion Gallery
Vía: Babygadget