Recycling shows us every day that there is always an alternative use for almost all materials. An example of this are these mirrors with the frame made with beverage cans.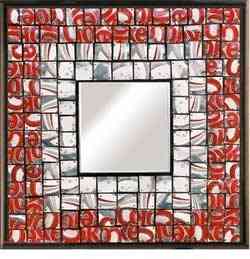 They have been created by Kathy Taylor Gray, and consists of small pieces of cans of different colors that create small mosaics in the frame. The marks used are perfectly appreciated in each creation through the colors and sometimes the letters.
Just like she did, you can do it too, being careful not to cut yourself and with a little skill to stick each piece in its place.
Vía: Decorate Today