On many occasions we have talked about the patchwork technique; This is based on decoration, a multitude of objects, accessories and furniture, with fabric.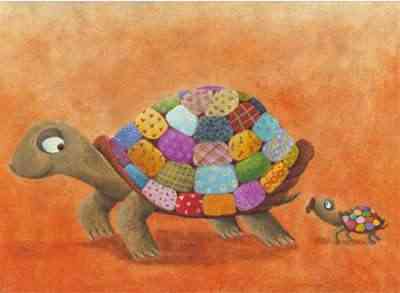 The brilliant finish, using this incredible technique, will give our space a different style, with personality and freshness.
If you still do not know what to do in your home and you "itch" the curiosity to use this type of technique, do not despair that in today's article we tell you how to upholster a wall in the purest style Patchwork.
It is very simple and quick to do. First we select the wall that we want to upholster, we observe the measurements and we proceed to look for the fabric.
The striking thing about this technique will be use printed fabrics or papers. With them we can make compositions, for example through color. Select fabrics of the same color, but with different shades will give that touch of distinction that we seek.
But if ours is the joy and joviality, You may be more interested in selecting brightly colored fabrics and mixing them all.
The image we want to project does not have to make any sense, it can simply be abstract as figurative, that will depend on our taste and what we want transmit.
It is important to take into account the color of our furniture, maybe combine some colors better than others ... on the other hand we can also add some details to the furniture, the color of our Patchwork.
For example, if we have chosen to do it in red, we can place some curtains and cushions of the same color ... you already have an idea.
When we have selected the type of fabric and colorsSimply We will cut pieces and we will add them to the wall. The pieces of cloth do not have to be the same, we can cut very large pieces, others smaller ones ... play to combine.