The prevailing need to give our children, friends, brothers or ourselves a CD organizer is not new. As it happens, we end up collecting the unthinkable in this format that will become very specialized and collectors with the passage of time. We could never get rid of the music that accompanied our childhood, our adolescence, the university years or the classics that have marked our life as a couple. Take care of the discs! Which are increasingly valuable and scarce.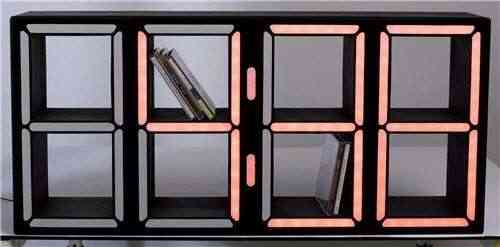 Now, that the bookshelf is special has been commissioned by the design house of Hong Kong ANKA, who have created one that at the same time is a digital clock. It sounds strange, but, the structure of the bookshelf makes up the clock that is otherwise giant. You can save your CDs, DVDs and put some cactus on the ingenious clock or electronic bookshelf, depending on how we want to see it. You will never be late or you will lack a good song to listen to.
To see the alarm clock shelf for records, do not hesitate to visit www.anka.com.hk.