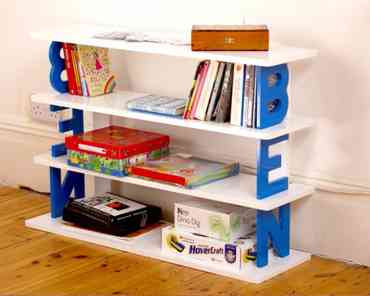 The shelves are decorative and functional elements designed by own definition to store efficiently and decorative, they are implemented not only in the aesthetic scope but also as a product of the need to have several elements in a fast and orderly way, but in this case we will not treat their labor potential but will focus on a complex space to achieve, it is about shelves in children's decoration.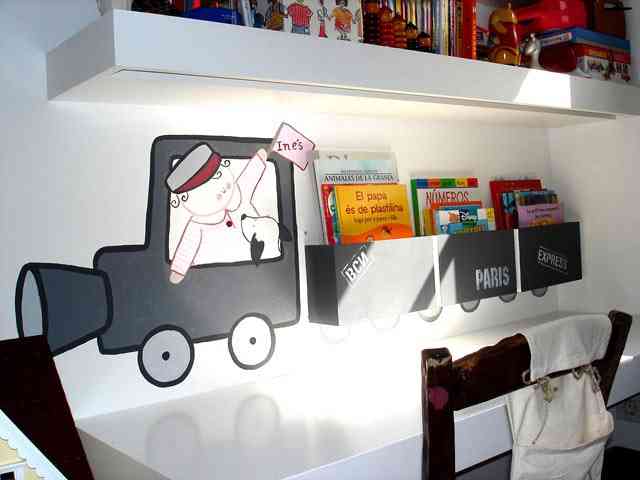 The shelves in children's decoration are essential to maintain the habitat of the child ordered, in turn can be playful elements introduced into the games of the small propitiating ideal platforms to create fantastic adventures and store intelligently.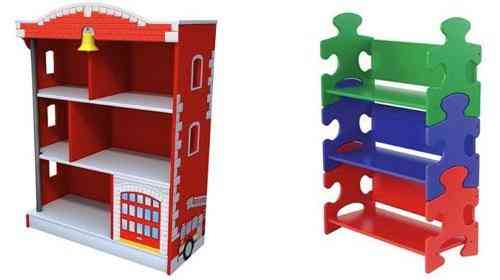 Shelves and children something that we should consider, mainly dividing them into two large groups, one of them intended for the functionality of the space but only for adults, decorative and of a childish character but inaccessible for children, safeguarding their safety, lightweight materials and never overloaded.
Another large group is the one that make up the shelves that can be used within reach of children, as we mentioned are transformed into elements of fun and they are ideal for the hundreds of toys that we find everywhere.
The dollhouses and castles with a good alternative, consider the age of the child, the materials with which the piece was created, the absence of elements such as nails or staples, the type of paint absent of toxic elements and the corresponding omologation, otherwise, acquire colored card and take the cardboard of those boxes that no longer uses and hands to work, surely achieve a beautiful shelf, comfortable, economical practice and completely harmless.
The wood is a good alternative to form cubes. These are easy to stack and promote a healthyrecreational activity, although if the child is very restless they can be a problem, another characteristic is to propitiate them in the traditional way, although acclimated to the space we refer to colors and highlights that frame it in a children's space, it can be achieved with an old bookcase in which must take care of their endings as we argued before to take care of the safety of the child and look for ideas that frame it in this new space.