In many cases we highlight the presence of completely innovative pieces focused on the high avant-garde arranged for storage and ornamental highlight, we refer to the shelves in all its variables, however in this case we will repair concepts less vanguard but also creative, it's about recycled shelves.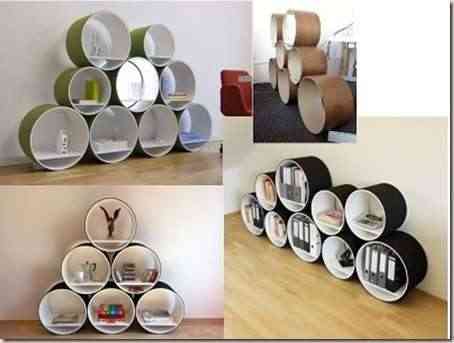 Recycle Far from being a technique that hinders the decoration of spaces, it is incredibly beneficial and has become an art, giving second chances those objects that are generally discarded in very different ways. imaginative and adapting them to current trends.
Jin Rosenau The art of developing furniture or shelves with recycled materials has been taken very seriously and it is simply incredible to see what it accomplishes with old books, something that we undoubtedly find in practically all homes and many of these are no longer useful, Jin escapes to generate shelves and complete furniture like sideboards, which could be framed in a classic vintage trend.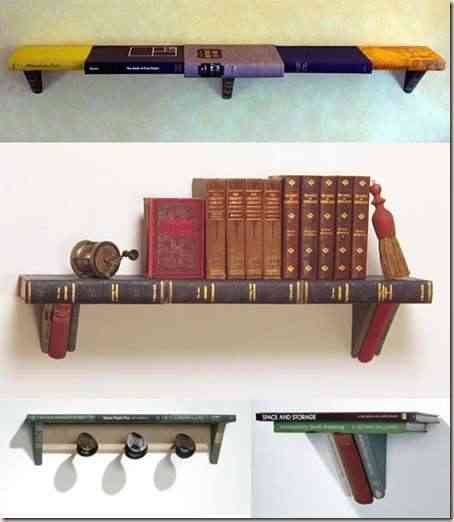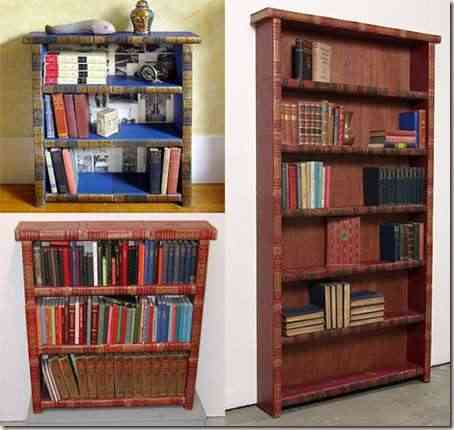 In a recent article and focused on the high avant-garde we observed the creation of a Danish decorator that I believe based on elastic elements flexible shelves that could adapt faithfully to the needs of storage forming a space of high vanguard, in this case we will be able to observe an idea similar but conformed with wheelchairs, something completely crazy but very aesthetic and original.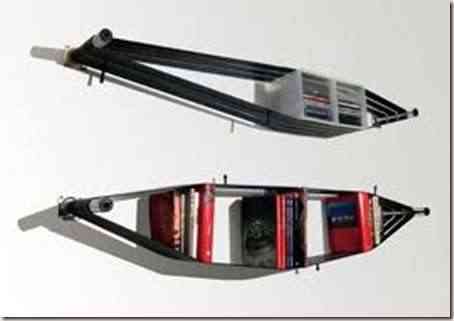 El cardboard we have observed it as a highly economical and paradoxically resistant material, in which several pieces of furniture are made, preferably those with high rotation, such as cots and high chairs, in this opportunity we will be able to observe how they are decorated and predisposed to the decoration simply by stylization techniques and adaptation to space.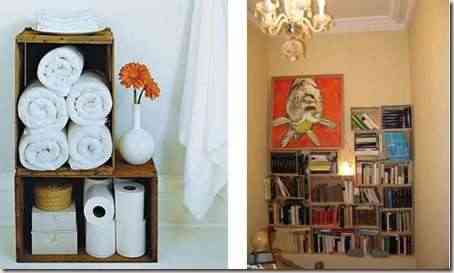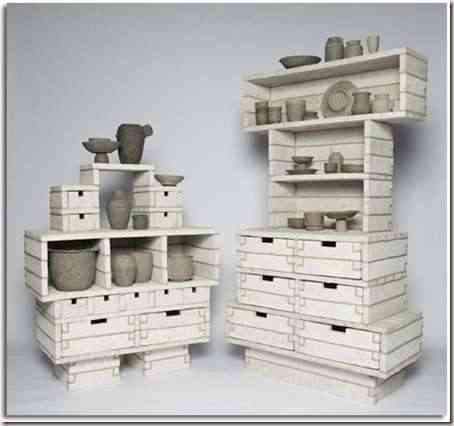 The bottles are the most versatile elements to decorate, from cutting them with homemade techniques to transform them into luminaries until this very original way of storing, ideal for a creative studio or young decoration, investment, some pieces of wood and a lot of enthusiasm.