El Turquoise Color was the key chosen by Pantone to be the 2010 year color which reflects the joy and elegance towards which we intend to orient our decoration in the times in which we live.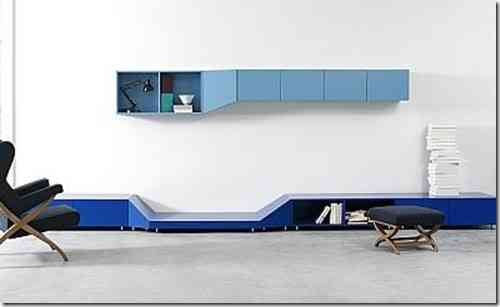 The positive energy transmitted to us by blue is mixed with the summer trends, which coincide in the perfection of sensations that can transmit the tonalities
The combinations sea green, with blue sky, have the potential to transport to warm and tropical places where relaxation and leisure are the favorite activities for visitors, all this cluster of sensations can reach us subliminally within the range of colors that we implement in our rooms.
The feeling of well-being, tranquility and regeneration capacity that we can associate with color and its luminosity, were the arguments that justify the school of Pantone, for choosing the Turquoise, as the year color.
The brand justifies that there are many cultures that opt ​​for this color as a talisman, to transmit positive thoughts and have furniture with energetic characteristics that prevails in the spaces protecting the vibrations.
The color far from being implemented in decorative rugs and fabrics for our wall, find a perfect combination with virtually any piece or accessory of our decoration a faithful sample of this statement is the luminaire that we can present combining perfectly with our table for living room framed in a fresh and descontracturada trend of the spaces.
For all these attributes and their results in the decoration generating young spaces and provided with a particular luminosity that manage to transmit life in every corner it can not be strange that the brand Pantone, select this color to wear the 2010 furniture
Turquoise and its different tonalities are the most recurrent options of the large furniture design companies for this 2010.
Versatile, youthful, fresh and elegant turquoise will dress our furniture for this year with a particular beauty worthy of admiration, both inside our homes and in our outdoor spaces.
The limits for the implementation of color will be set by the imagination of the artists what proposes a trend that will have no ceiling in this 2010