Rich decorations of exotic landscapes, ornate furniture with a certain mysterious air, or pieces of delicate porcelain with decades of history. The style chinoiserie is back and with him with his oriental spirit full of nuances and details. Are you going to fall at your feet?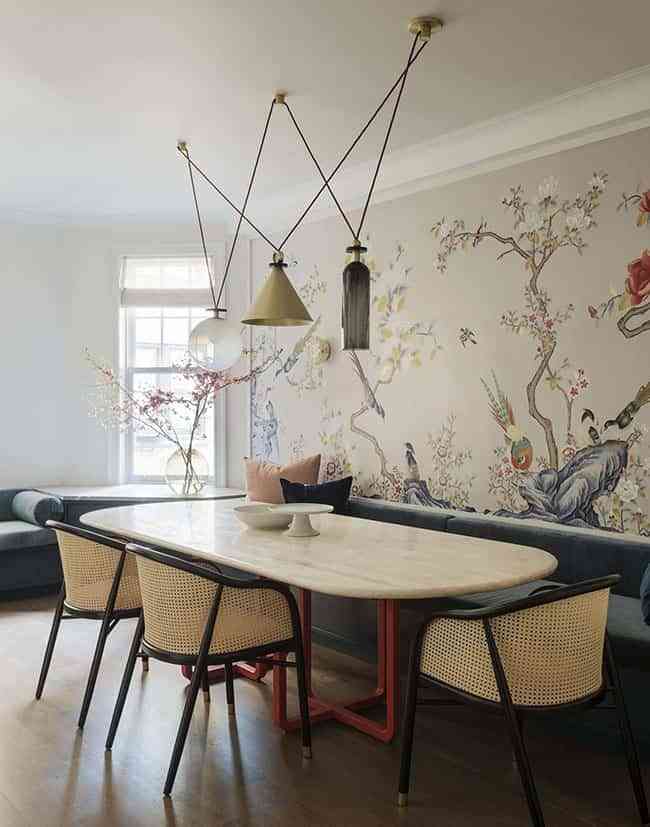 ¿Eres a lover of the minimal? Do you think that the oriental has been definitively relegated to oblivion? Well, nothing is further from reality. The style chinoiserie has returned to give the environments a magical, rich and exotic air.
You may be among those who think that less is more, and that the oriental does not go with you. However, after reading this post and seeing the wonderful environments that is able to recreate the style chinoiserieIt would not be so strange that you changed your mind. Take a look and then we talk.
The origins of the chinoiserie style
The oriental decorative style or chinoiserie it had its origin around the XVII century, when in Europe the interest for the objects and pieces of furniture grew from the Asian continent.
The word itself chinoiserie is a French term that was used to define the European interpretation of the Chinese Asian style. This growing interest for the oriental continued in Europe during the eighteenth century, period in which increased trade between both continents. The Chinese influence in decoration triumphed in countries like France, England, Holland, Portugal, etc.
In the nineteenth century it made its appearance in the United States and was very influential until the 1920 decade, reappearing later in the years 80 and 90.
Elegant and very ornate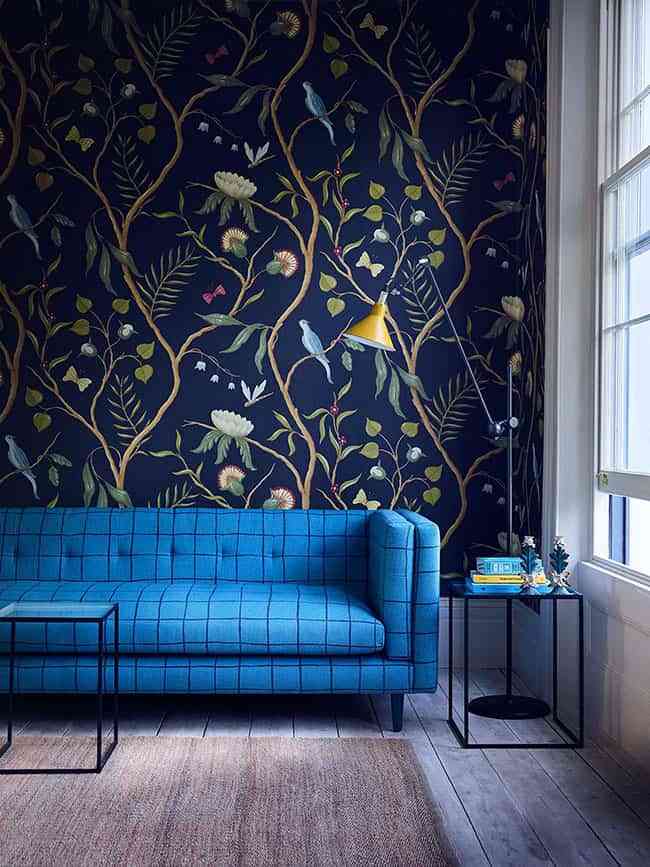 The style chinoiserie It is excessive and ornate. It is based on elements decorated to the maximum, with great profusion of details, whether furniture, wallpaper or ceramics.
The curved and sinuous shapes they are typical of this style, which could be considered to be the antipodes of what we know as minimalism. However, although moderation is your favorite attitude in decoration, it is possible to apply the style at home chinoiserie with grace and without excess, to achieve a really modern and special effect. Do you want to know how? Mixing its refined shapes and its characteristic touches of color with modern pieces.
Wallpapers and much more
One of the most current representations of style chinoiserie it comes to us in the form of Exotic wallpapers full of magic and color. These are rich designs with a lot of personality, capable of decorating an environment for themselves. The key to using them correctly is in combine them with simple pieces. The Nordic air furniture or Danish they seem to me the perfect counterpoint for the chinoiserie papers.
If you like them, do not hesitate. You can use them wherever you want, be it in the living room, the bedroom, the baby room or even, in the kitchen. And, if you do not believe me, look at the photograph and you'll see how good a piece of paper of this type is in this space.
Oriental screens to separate environments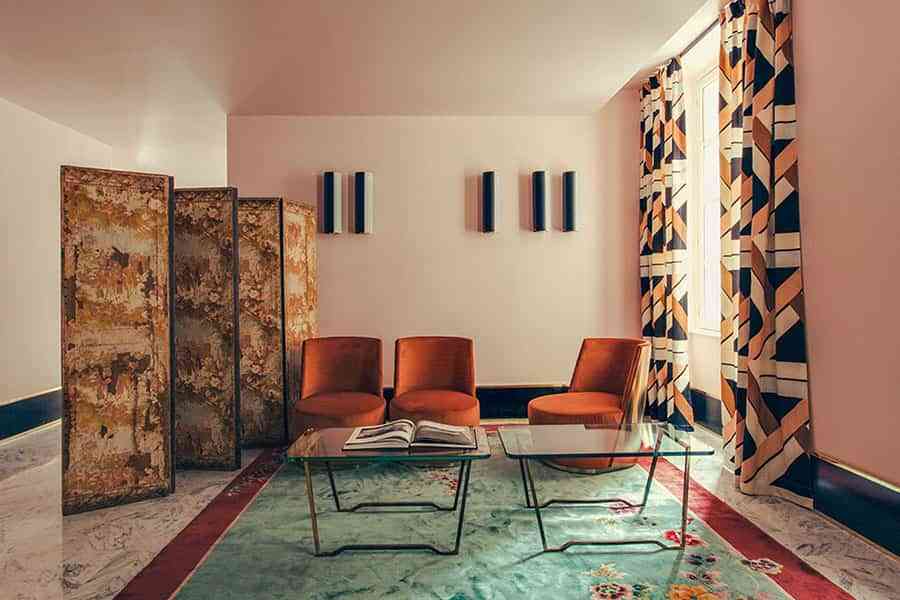 To hide a passage area, to separate two spaces in the same room, to create an intimate corner in the bedroom ... There are a thousand reasons why Choose a screen to decorate your house. And if this is a perfect example of the style chinoiserie, the thing takes an even more interesting shade, do not you think?
And is that the oriental air screens they are so decorative by themselves that they shine with their own light when you place them.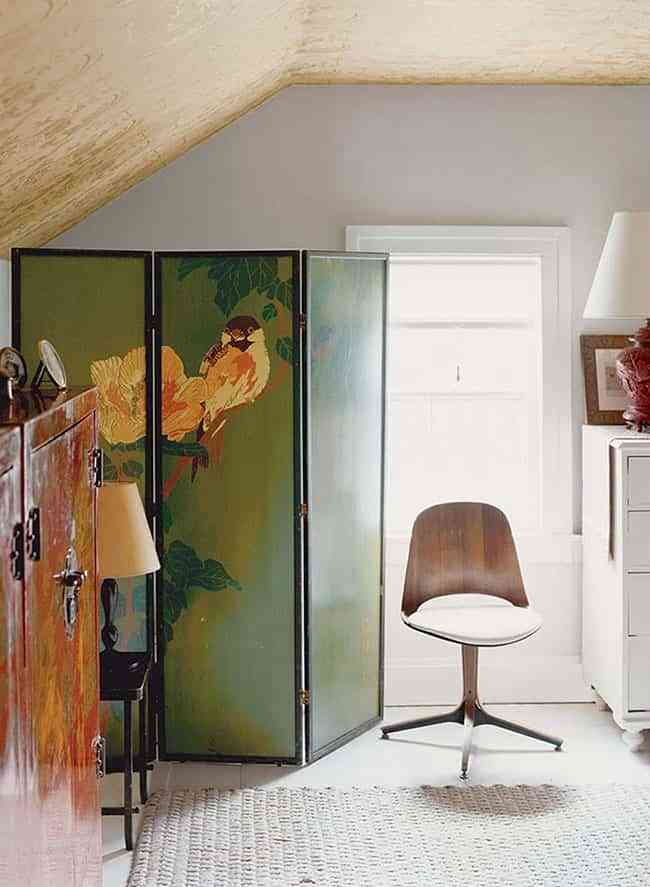 This type of screens reached a great height during the stage of splendor of the current chinoiserie in Europe. It seems to me a great way to incorporate this decorative style to our house without it having such a permanent character (like wallpaper, for example).
Porcelain details
Finally, it is important to emphasize in Chinese porcelain, one of the star elements of this oriental style. These are very special pieces that always fit in a house.
It can be in the most visible place of your bookshelf in the living room, or in a small corner of the study, or in the kitchen, why not? The fact is that surely you are able to find in your spaces a suitable place to wear one of these very different pieces.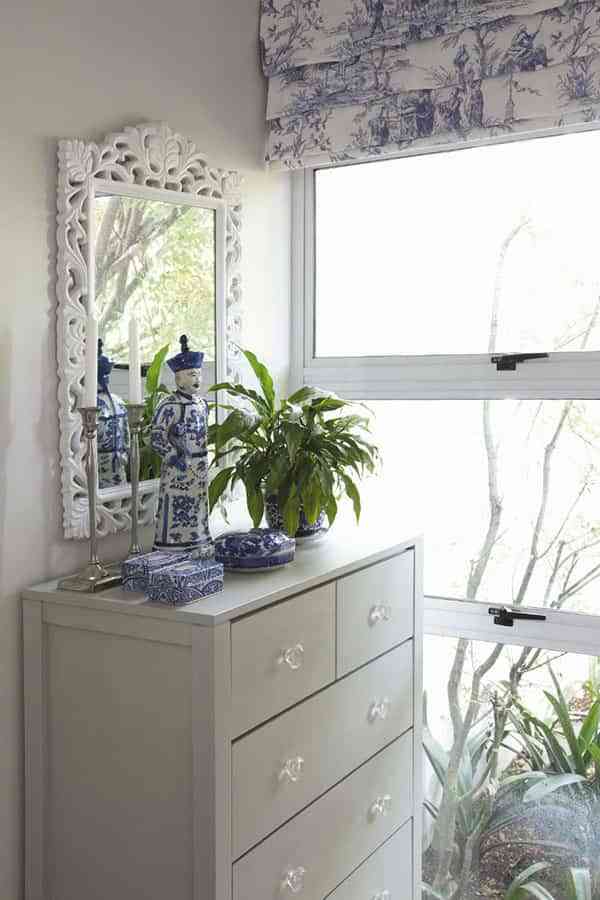 Also, in front of the expensive Oriental furniture, Chinese pottery is more affordable and easy to find in flea markets and second-hand stores at a reasonable price. If you try a little and you start searching, you will surely find more than one example of pots and jars of white and blue porcelain, so characteristic of style chinoiserie. Or, perhaps, a lamp as original as the one in the photo, with the oriental ceramic foot.
Personally, and although I am not one of their most dedicated fans, I am able to see the different and special beauty that the style contains. chinoiserie. And you? Does the same thing happen to you?