The future of the houses is already here, at least if this project or similar projects are finally carried out. Yesterday Barcelona presented the first self-sufficient house, or the prototype of what will be the first self-sufficient house. Your name the FabLabHouse and it has been developed by the Advanced Architecture Institute of Catalonia (IaaC), which is in the process of manufacturing.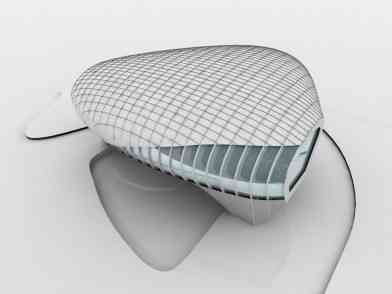 This self-sufficient housing is built based on digital manufacturing technique and produces more energy than you need. One of its peculiarities is that it will be able to produce more energy than it needs to operate, something that will be carried out with the use of green technologies, an example for the houses that will come.
The material that will be used in its construction will be wood cut from digital manufacturing systems, it will have a curved shape suitable for capturing energy, taking a step beyond the solar panels that we now see on many roofs.
Large companies such as Endesa, Schneider Electric, Santa & Cole, Roca, Siemens and Visoren, among others, collaborate in the project. FabLabHouse will participate in the month of June in Madrid in the Solar Decathlon competition, which will have the participation of several international universities.