According to Feng Shui, each room of the home, as its objects, colors and decor, they must follow certain patterns and not be randomly disposed. In this post we want to inform you about How to sort the living room of your home according to Feng Shui.
First of all, it is advisable that the living room be located as close as possible to the front door of the house. In many homes it is like that, while in others it is not. If your case is the last, do not worry; We do not intend you to make spare parts, but you can take other details into account.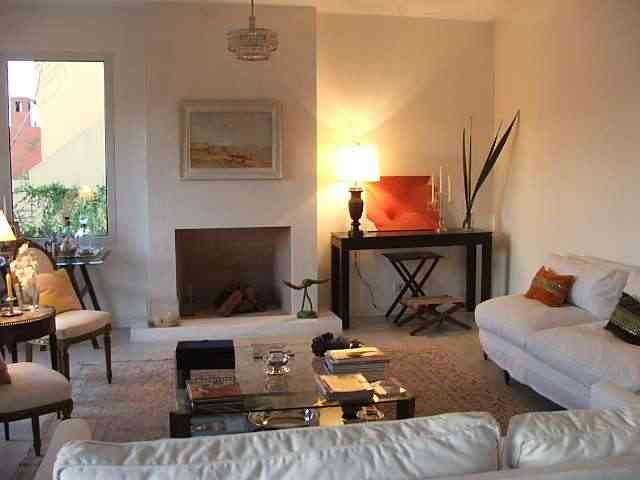 According to Feng Shui the energy enters the home through the door and must flow out through the window, so it is recommended that the door and at least one window of the ones in the room are located in facing walls.
This is directly related to the disposition of the furniture since the living room seats, whether chairs, armchairs or sofas, should be located away from the door and the windows and against the walls.
It is also advised that the seats in the room form a square or a semicircle. This will help the energy travel through the environment quickly. Finally, try to have a diversity of seats in the room (armchairs, puffs, etc.).
And the center of the room? If you put the armchairs As we have told you, there will be a large space in the center of the room, but you should not leave it that way. There you can place a small table with decorations, candles, flowers and lights. You can choose one of these objects or several.
The room should be a meeting place for the family, where communication and expression of affection flows. To make it a pleasant place to be, not only is it enough to put the television there.
It should also be an ideal place for reading and listening to music, so it is advisable to have magazines and books in the room, such as a music player.