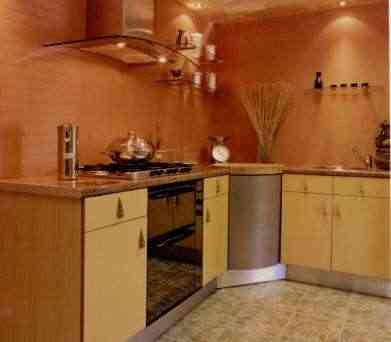 Today we tell you about the basic rules for the application of Feng Shui in kitchen decoration. The most illuminated kitchen will promote the harmony of the home, so natural light is important and the walls with colors such as blue, which is the color that allows good communication although green is what favors good fortune and we already know that it is linked to the kitchen.
The artificial light if it becomes unavoidable in the day and in addition it must always be used at night, it must be totally intense so that it fills the space and does not leave angles in shadow.
The decoration with plants of the kitchen with Feng Shui, is very important because the plants promote the sensation of relaxed, natural and sincere atmosphere. No less important is the provision of kitchen utensils, which when they are not in use must remain in their compartments, we must remove the pans, pots, dishes and others from remaining on the stove or the table without any function and must Limit electrical appliances, just the fridge or some other device, but radios, televisions, and other players should be relegated from the kitchen. The decoration as curtains should preferably be in green, blue or beige colors. Take advantage of the vital and positive energy by using these Feng Shui tips for your kitchen.