El felt It is an ideal material for Crafts. It is a very easy to handle material, ideal for many crafts, easy to get, available in many colors and also very economical.
Free days are approaching and reagalos time, so I bring you today some ideas and crafts to make simple with felt. You decide if you leave them at home, adding style or if you give them away this Christmas.
Look at these originals coasters.
They are ideal for dinners and meetings that are coming.
If you want to make these original coasters, you just have to cut equal squares in felt. To decorate it you just have to make different geometric shapes with stitches on the sewing machine.
The result, of course, is beautiful and very eye-catching, they will not go unnoticed, for sure.
If that of the sewing machine is not very good for you, you can choose this other design that only requires cutting and punching.
For the edges you can use any scissors that cut in zig-zag or with curved shapes. The rest of the decoration of the coasters are simple perforations.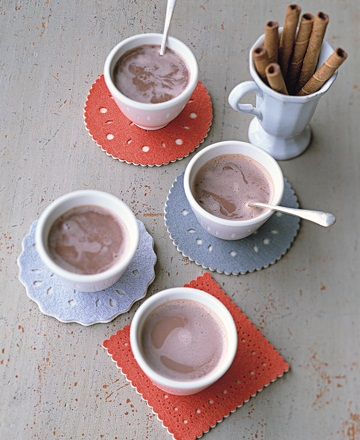 What do you think about this detail for the tree? Of course, a simple Covers feet is able to radically change the appearance of your Christmas tree.
To make this original foot cover for the Christmas tree, you just have to cut out a felt circle. Keep in mind that it should be large enough to cover the base of your tree. In this case, to add a different touch, the flower-shaped borders have been trimmed. If you want you can cut the edges in the form of a flower, star or directly leave the circumference as is.
With felt, you can even give life to your cushions and pillows.
In this case, the shapes that have been used to decorate the cushions are different sheets. You can use the shapes you want or that you like the most, you just have to cut and sew on the cushion.