The flowers are something as beautiful as fickle and especially depending on the season in which we find ourselves. In today's article we will discuss the decoration of windows using flowers as an article of decoration.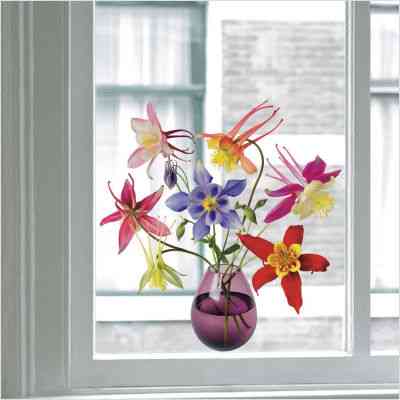 For many people some beautiful and colorful flowerpots at home find it very difficult to maintain. FlatFlowers launches a proposal, first of all original and very simple Do you dare to discover what it is?
Your windows will look prettier than ever. If you are one of those who love having windows with a wonderful decoration of flowers of vibrant colors, this great article will be perfect to get what you propose.
Flat Flowers is the perfect print of photographs of a multitude of plants and flowers of all colors. The material on which the image is printed is electrostatic, in this way we can stick it to the windows of our window and decorate all we want.
It is a simple and ingenious way so that we do not wither, nor have to be aware that our pet does not eat the pot. We can also forget the relevant care, for people who are not good at taking care of plants.
The creators of this excellent proposal are Dutch, which is surprising since the Netherlands always boasted of "their hand" in the cultivation of flowers and from which they export to other countries.
So you know friends, for those who love flowers and do not have time, money or hand here I leave this idea.
Enjoy Flat Flowers. What do you think?