If you are passionate about ceramics and you think it is one of the best coatings for walls and floors you can choose, this article interests you. Today I bring you interesting news about the new ceramic formats that are triumphing. Geometric schemes and superpositions of shapes and textures capable of revitalizing any environment.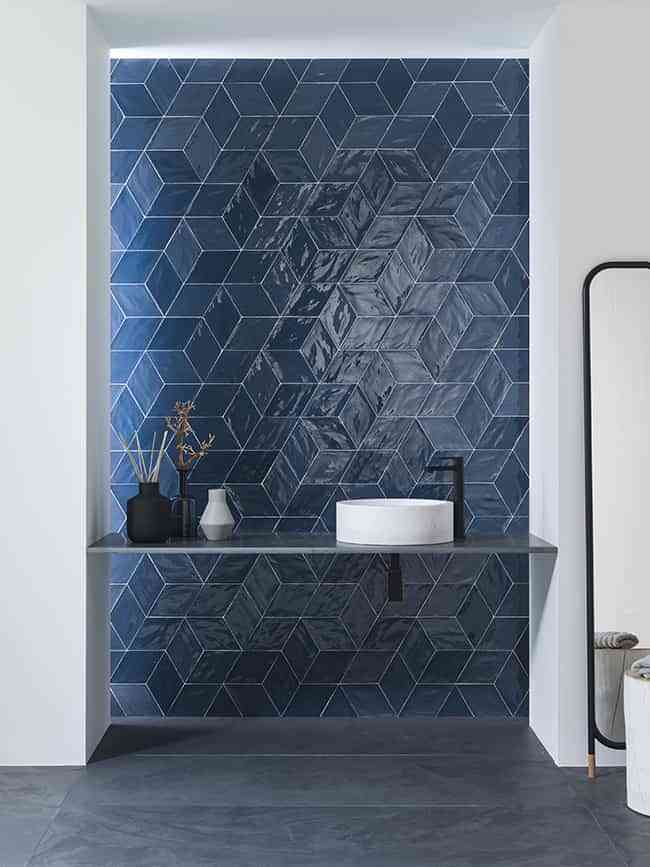 The sector ceramic coverings lives, now and for some time now, a sweet moment. Gone are the square square tiles or rectangular tiles that used to feature bathrooms and kitchens of the old houses. Today ceramic formats are renewed to offer great, decorative and very original solutions. On this occasion, I want to talk to you about triumph of geometry.
And it is not the first time that I tell you that geometric schemes are on the rise. It is a spectacular resource for composing the interior design of a room. Either as to the Wallpaper design and textiles, such as decoraicón and painting of walls or furniture, Geometry gives us a whole universe of great ideas. Ceramic coatings adopt these forms to create thousands of combinations, to which more interesting.
Experiment with ceramic formats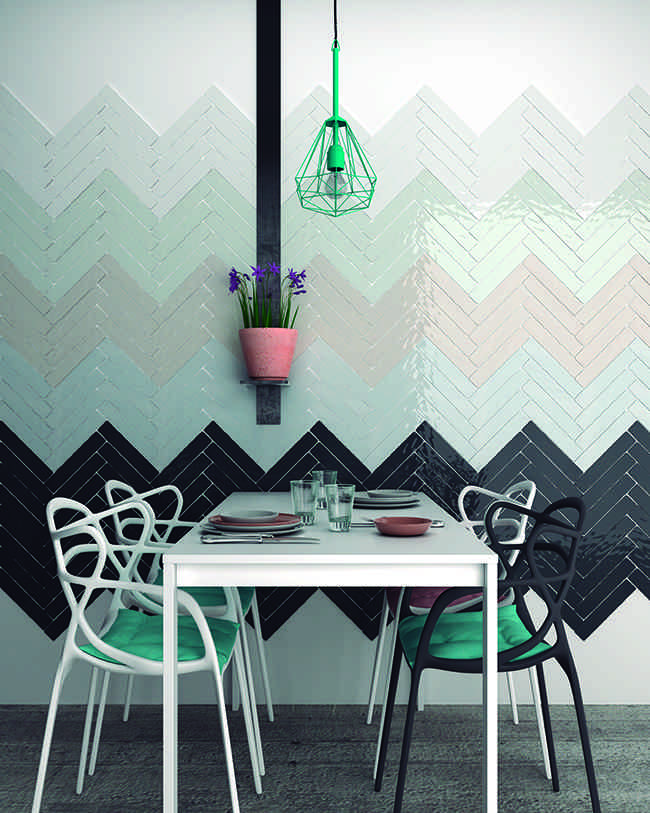 But where is the key to the shape of ceramic tiles have so much decorative power? On what factors lies the secret of success? In my opinion it is a set of things. Of several factors that come together to result walls and floors of impact.
In this panorama, the fact of experimenting with the new formats is something, more than obligatory, very promising. It gives us the opportunity to explore new territories. The resulting environments show of a personality of its own, perfect. These spaces do not need many more elements to show a unique decoration.
Enhance creativity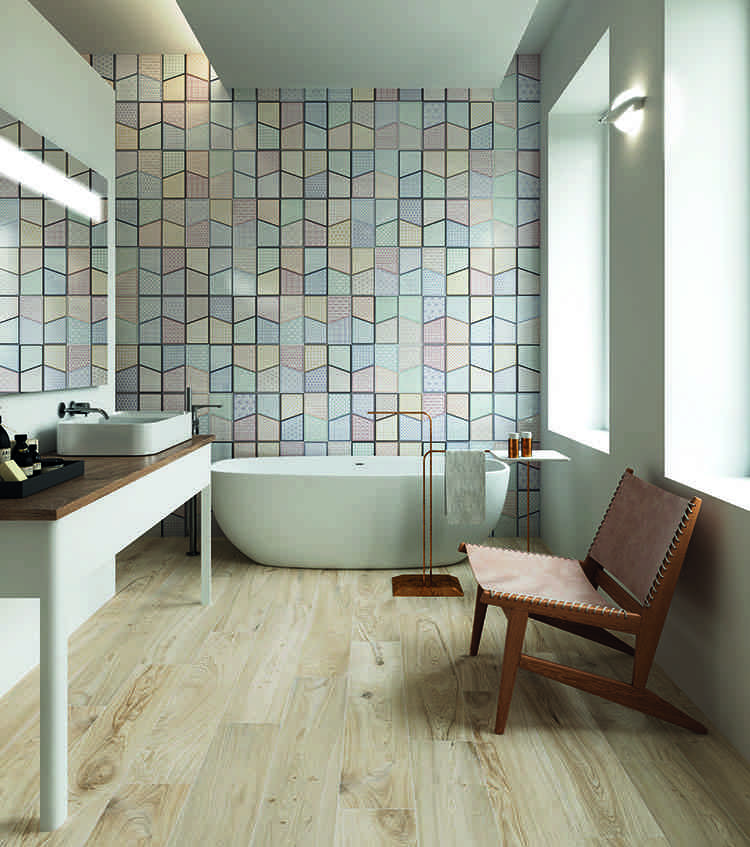 Thanks to the new formats in ceramics, and also to their colors and textures, The creative power of this resource is multiplied. Thus the coatings offer us a wide repertoire of different options. We can, for example, combine and superimpose different sizes and shapes to create contrasts that draw attention.
On the other hand, the power of the board is now claimed. As is. The boards are no longer hiding, but they are shown to accentuate the shape of the pieces and tiles. Visual continuity is sacrificed to put the accent on the originality of the formats.
Forms of nature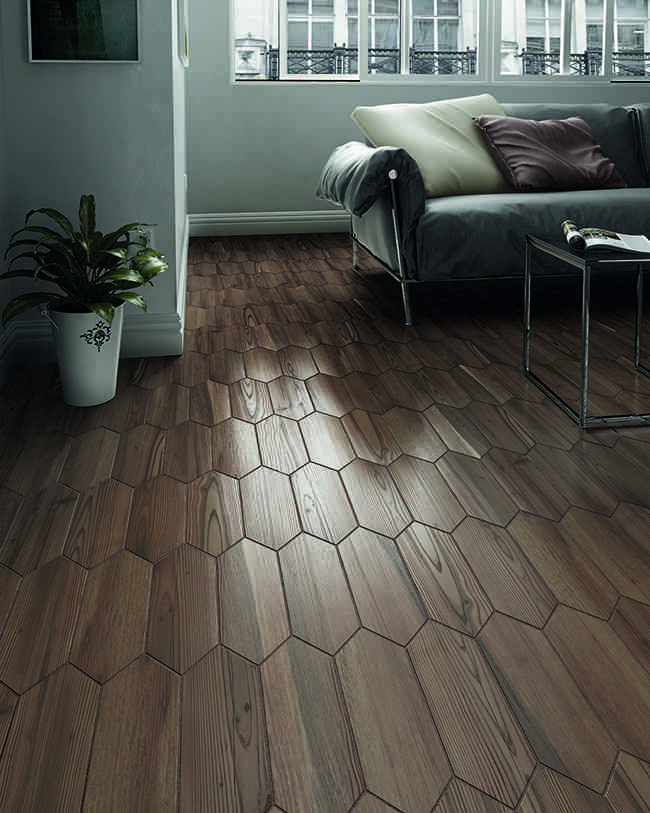 If we ask ourselves what is the origin of the schemes that exhibit the new formats, and we want to go a little further in what refers to geometric shapes, we can say that Nature is present in such schemes.
Change the classic square tiles, and even the rectangular ones that triumphed later, for others special models such as pentagons or hexagons, It also has its own representation in the natural world.
In fact, there are plant and animal elements with these appearances. The honeycombs of bee hives are a clear example of geometric shapes that are now represented in new formats in ceramics. Other samples may be the appearance of some leaves and stems of plants, or the structures of certain minerals and stones.
These similarities come to highlight the orderly appearance of the environments covered with the new ceramic models. They show a harmony that is very natural.
A key to delimit spaces
For a space to be functional and provide a sense of order, it is very convenient that it be well structured in a visual way. And in this the new formats in ceramics are very helpful, since they give us a guideline for delimit different areas within the same room.
The key is to use different designs, shapes and colors to zoning spacious rooms. It's a great way to organize the distribution of space.
New mixtures and combinations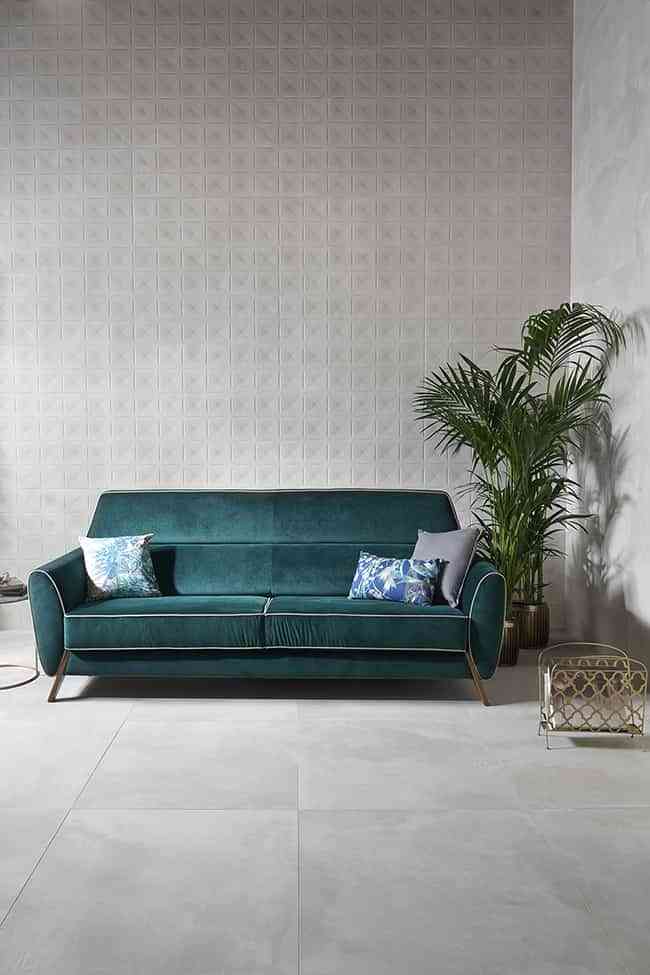 Another of the multiple benefits of experimenting with the new ceramic formats is that they allow us to create infinite and great combinations, able to break with equality and monotony. Environments gain personality, creativity.
A very interesting idea is, for example, to plan the wall covering of the room with rectangular pieces. Another wall can go with pieces of triangular format. And a hexagonal format floor covering can be used. Is variety of geometric shapes brings originality to the whole decoration. In order not to break the visual continuity of the space too much, it can be opt for the same color for all coatings.
As you can see, the new ceramic formats inaugurate a world of decorative possibilities. Whatever your favorite style, you will surely find a design and a ceramic format that seems appropriate for your environments. The options are endless.