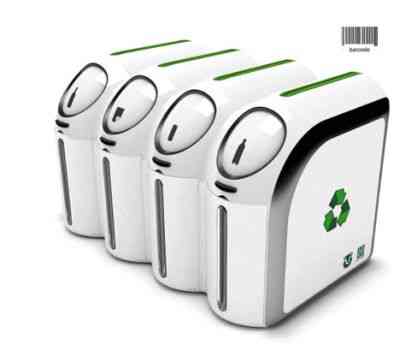 I do not want this to sound like a scolding, but I think it is time that we all become aware of the need to recycle. Step by step we are discovering simple formulas to recycle, very simple gestures that cost us nothing
Many houses already separate domestic waste, but there must still be more. Woo Park Seok with four garbage baskets in one, that is, they are four but in a single block, in a pack. They are the solution for everyone: for those who already do it, because they can unify all the cubes; and for those who do not, because it is a simple way to start doing it.
Woo Park Seok It unites four garbage baskets with a drawing in each of them that informs of what we should throw. In this way the waste will be separated and differentiated.
Further information: yankodesing
Vía: domoking