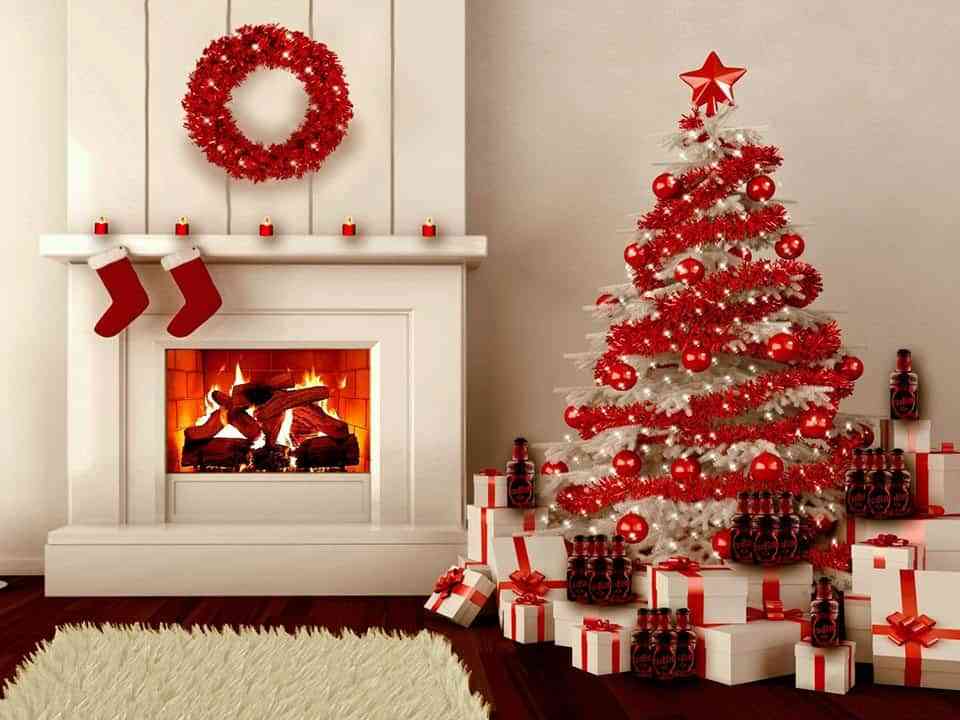 We talk about the best Christmas and New Year phrases 2019 that we will send and receive by instant messaging WhatsApp, Telegram, Facebook Messenger, SnapChat and Twitter this year that leaves us and the new one.
The best quotes for new year 2019 to send by Whatsapp and Telegram
Find the best Christmas and New Year phrases
With the arrival of the Christmas holidays, everyone goes crazy to find the best message to congratulate the 2019 New Year to family, friends and acquaintances. At that time, anything goes, as long as it is done with the heart.
"Christmas is the date of joy and love, which should last forever, because it fills us with good feelings, it sings us and brings us closer to all people" - Anonymous
"I wish we could put the spirit of Christmas in jugs and open a jug every month of the year" - Harian Miller
"If my smile serves as an ornament at Christmas, count on it, if my hand is of help you have both, if my heart brings you happiness it is all yours. Merry Christmas! "- Anonymous
"May this New Year allow you to elucidate the best for your life and that of your loved ones, always valuing those who love you the most, because without them nothing would be the same! Successes and blessings for this New Year! "- Anonymous
"Until one does not feel the true joy of Christmas, it does not exist. Everything else is appearance, many adornments. Because it's not the ornaments, it's not the snow. It is not the tree, nor the chimney. Christmas is the heat that returns to the hearts of people, the generosity of sharing it with others and the hope of moving forward "- Anonymous
"The word itself fills our hearts with joy. No matter how much we fear the rush, the Christmas gift lists and the congratulations that we have left to do. When Christmas Day arrives, we get the same warmth that we felt when we were children, the same heat that envelops our heart and our home. "- Joan Winmill Brown
"For the good times, gratitude.
For bad, a lot of hope.
For each day, an illusion.
And always, always, happiness.
This is what I wish you for the 2019. "- Mari Carmen
"May these magic be your best suit, your smile the best gift, your eyes the best destination, and your happiness my best wish" - Anonymous
"In this New Year surround yourself with everything that makes you happy and get rid of everything that makes you cry. Merry 2019! "- Anonymous
"A wise man said: the wealth of a person is measured by the quantity and quality of the friends he has. Thank you for being part of my fortune. Happy New Year "- Anonymous
"I have read your horoscope for the 2019: HEALTH; the stars smile at you. MONEY; the stars smile at you. SEX; the stars are descojonan "- Anonymous
"Warning to the entire population: the simulation of peace and love has ended. Save the prawns, insult your in-laws and brothers-in-law and dissolve. Happy New Year! "- Anonymous
"He changes his car, house, clothes, shoes, month, look, work, year; but never friends. Happy New Year! "- Anonymous
"In this New Year surround yourself with everything that makes you happy and get rid of everything that makes you cry. Merry 2019! "- Anonymous
"I wish you the best of years, that love, faith, generosity and health allow you to achieve what you most desire. Congratulations on the Year that is about to begin! "- Anonymous
"In spite of the brokenness the illusion will always arise, regardless of the adversities, Love will always prevail, may God fill you with joys in this year that begins!" - Anonymous
"Christmas is not a moment or a season, but a state of mind. To value peace and generosity is to understand the true meaning of Christmas. "- Calvin Coolidge
"Christmas is always inside us. Whenever we shake a hand with affection, whenever we listen to a brother, whenever we work for others selflessly, whenever we fight for a better society, whenever we share Jesus is born, God is born It's Christmas! "- Anonymous
"May the next year be full of blessings, of dreams to dream, of new roads to travel, of health to toast, of love to fill the soul, of songs that enrich the sound of life, of sunrises full of sun and sunsets full of moon, of hugs that embrace life "- Anonymous
"I am very happy for the arrival of the 2019 and I am sure that this year will bring us many surprises and great things. A big hug for everyone, I wish you thousands of successes. "
"May the arrival of 2019 mark the beginning of a life full of happiness and prosperity. Remember that you have to strive every day to make all the dreams you have come true. "
"This cordial greeting goes to all the people who are always with me and show me their great love. I hope that all your dreams come true and that God gives you many blessings. "
"I wish you a lot of happiness in this 2019 and that in all aspects of your life you will be successful so that they are the pride of your families. Always trust God because He is the one who makes everything possible. "
"Congratulations to everyone in this 2019! Remember that you should always be very optimistic and strive hard to make your dreams come true. I send you this cordial greeting full of my best wishes. "
"May the 2019 year be the best of their lives and that we continue to strengthen this beautiful bond that unites us. I love you very much and I thank you with all my heart for all the beautiful moments we have shared. "
"On behalf of my whole family, I extend our cordial greetings for the arrival of the new year. That in this 2019 life gives us great surprises and that we continue striving hard to make all our wishes come true. "
"It is very exciting to know that a new year is coming and that together we can make all the dreams we have come true. I love you very much and I wish you thousands of successes in this 2019. "
"My greatest wish is that in this 2019 enjoy very good health, have money and never miss the most important thing in life: love. A big hug for all, congratulations. "
"Life gives us the opportunity to welcome you to a new year and what better way than to be together with all of our loved ones to celebrate with them and share beautiful moments at their side. Congratulations on this 2019! "
"Friends and family, let's start this 2019 with great optimism and remember that if we cling to God everything can be possible. It is time to make a positive change in our lives and dream big so that we achieve more than we expect. "
Leave us in the comments your favorite phrases of Christmas and New Year. Merry Christmas and Happy New Year!