Within the modern decor and cutting-edge there are many trends that try to create pieces of furniture with materials from other objects without hiding their primary essence in them, thus forming a hybrid that can be called thematic and avant-garde no problem.
Some companies as we saw in previous articles they develop furniture with pieces belonging to commercial aircraft, in this case the idea is to decorate but with a more economical means of transport the cars
The idea of make furniture with auto parts it is not modern, in the decade of the 50 the famous North American coffee shops they inspired their furniture in the lines of cars most popular of the moment, since they were carriers of a youthful and libertarian air that from the 70 decade was consolidated in a worldwide movement.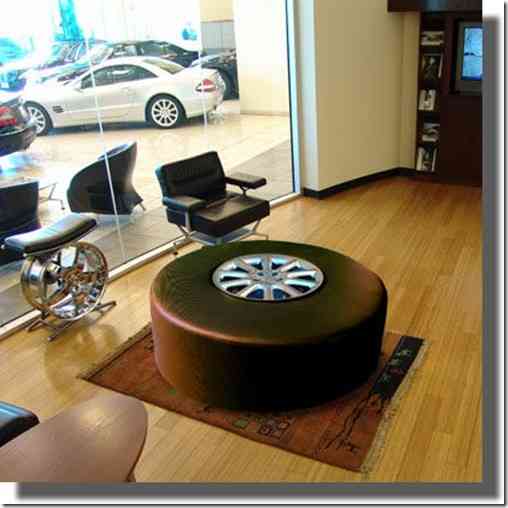 But the truth is that we can find everything built with auto parts, these furniture may be the alternative you are looking for decorate your trade, or else the most important differential that young adepts find to the world of the engine to place in your room.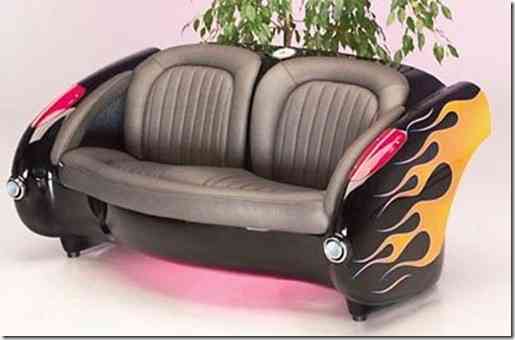 Within aesthetic possibilities the range is very wide, and without a doubt it awakens the imagination threshold of those who are sheet metal artists and want to invest a little time in the making of avant-garde domestic furniture.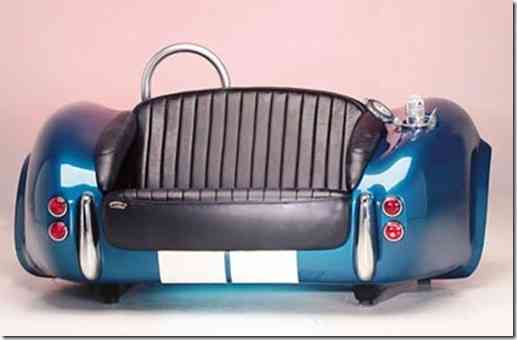 On the other hand it should be noted that the range of articles is huge and we find armchairs and sofas up beds made up of old car parts capable of seducing any lover of motorsport to have one of them
Without a doubt, an ideal alternative for garage decoration or the creation of a business space, such as a workshop, car leasing or even its home Office.