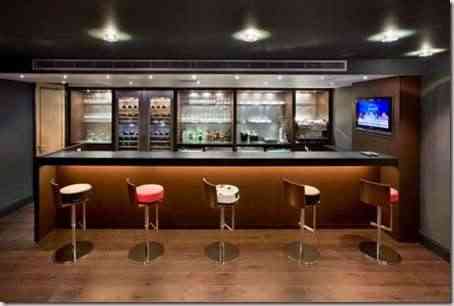 Dispose of a bar at home It would seem to be the concrete dream of adolescents, and that is that who did not think in his youth to achieve a Game space, entertainment and relaxation, in an environment surrounded by friends where drinks, good music and talks, all in the comfort of our own home.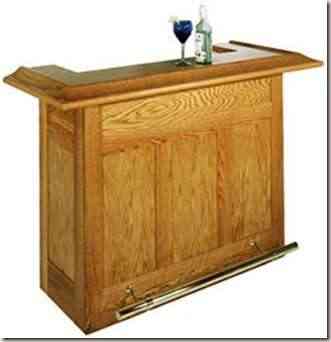 That is why we will repair the preparation of domestic bars, for which some creators propose several characteristics, creating a small microenvironment for recreation even in small spaces.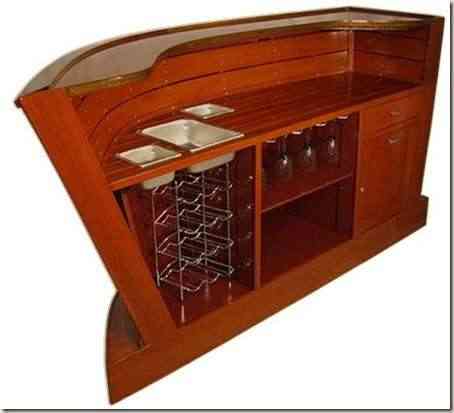 No doubt the Perfect conformation of this space requires a room of respectable dimensions to adapt to our needs, a large bar table, functional music, billiards and television arranged with a comfortable armchair are some of the most sought and desired concepts, but this is not always possible, therefore we will try to develop functional and practical dispositions more in accordance with the characteristics of conventional life.
Mode Home Bar 777, is an American creation, which proposes not to create a traditional clonic space of a commercial conformation, but to have a decorative furniture and a high performance in salons, since in an elegant and subtle way this mini bar with wheels manages to adapt and fulfill the task of decorating and forming a micro space.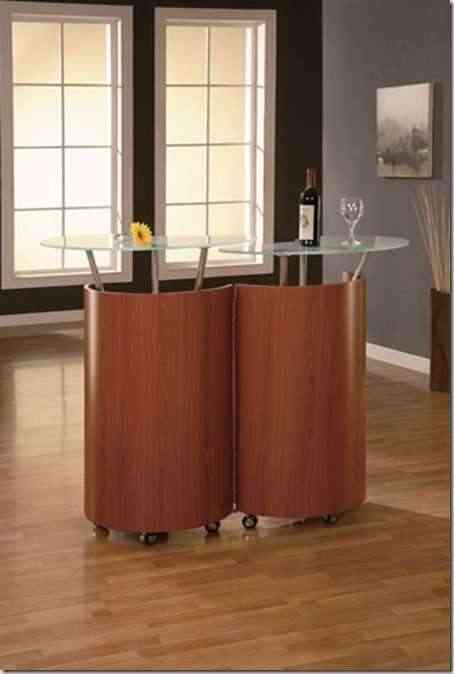 But what did you think of having a professional bar with portable features, this is what we intend to present Luxury in its model Bar Schedules Party, a complete factory of cocktails and spirits completely transportable, ideal for a small space or for use in summer in the beach of our pool.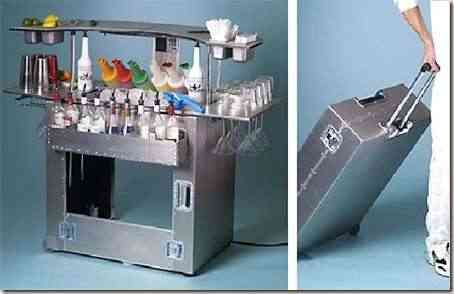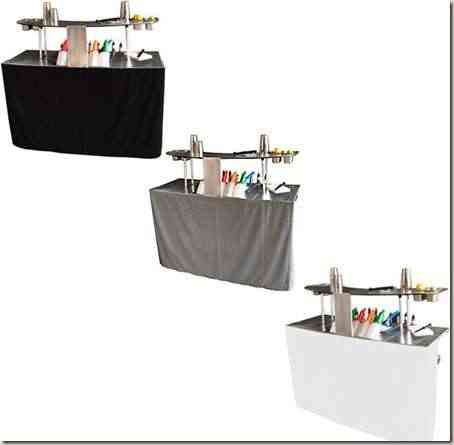 If we think of swimming pool beaches or outdoor spaces at their best, Bamboo Tiki Bar it's a brilliant idea developed by South Sea Bar Paradaise, it is an incredible removable bar that during the winter can be transformed into a wonderful semiclosed pergola, formed in a summer material par excellence, economic and resistant, we speak of bamboo, which adorns the iron center structure.
But not everything is juvenile style and features free of rules that define it, if it has a classic and elegant decoration, Paulaski 72 it is without a doubt what you are looking for, with an accessible price for the benefits it develops, it is made up of light polymers and plastic fibers that imitate the finest materials and finishes, which really seems to be the work of an artisan.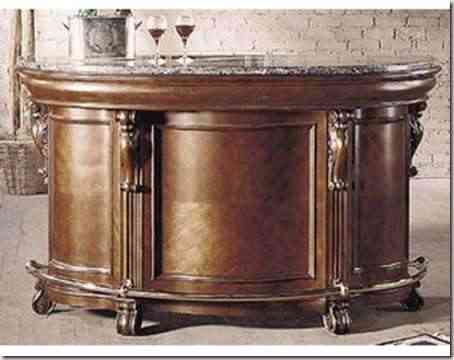 The avant-garde and elegance can also shake hands in the making of these pieces, and this is evident in the creation of luxury Martini Bar, an Stylish minibar with fine finishes which nuances the beauty of wood and the purity of metallic materials such as stainless steel and aluminum, of reasonable dimensions