The environmental concerns of the textile industry were rewarded. The American company "Ecotextils", founded about five years ago was included in the Top 10 of the companies that develop "green" products.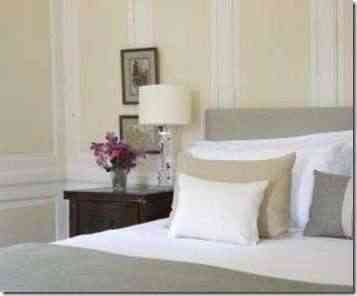 The award was given by the editors of the Environmental Building News and GreenSpec® Magazine, which in this way recognizes the brand's environmental concerns in the treatment of fabrics, refusing the use of chemical additives in its production.
It is for this reason that "Ecotextils" prides itself on producing decorative, elegant, attractive and harmless fabrics for the environment.
This award-winning collection presents fabrics made from bamboo, hemp, linen, silk, among others.
In total there are 17 fabrics of multiple colors, with the guarantee that all were produced with total respect for the environment.
Two sisters, Patty and Leigh Anne, founded the company "Ecotextils" in 2003, when, in the search of the remodeling of the sofa of the room, they were confronted with the high level of production inherent to the fabric industry.
From there they traced a path of search for harmless fabrics for the environment, without losing the sophisticated and surprising design that characterizes them.
After five years, and the response was the attribution of the award to the company, the company recognizes that it continues to see in its philosophy of production an opportunity to educate the public about the impact of tissue manufacturing on individual and planet health .
The brand believes that the production of "green fabrics" is the central theme of this industry and for that reason, it dominates all the concerns of the industry's stakeholders, be they creators, manufacturers or customers.
Fashion and environment
This visionary generation of sophisticated fabric producers, who obey fashion trends without threatening the environment.
In this context, "Ecotextils" began to work with collaborators from the four corners of the world, among which, a Japanese craftsman owner of a mill who used a natural process to whiten tissue, or a centenarian Italian who, in the treatment of the son , do not waste water.
Other winners
Before the end of the year, GreenSpec® awarded other creations in the area of ​​interior decoration as the case of a floor covering made of bamboo and free of formaldehyde production, a gas resulting from the industrial process and quite harmful to the environment .
It was also awarded the title "2008 Top-10, Green building product", a brand that presented a paint with low Voc index, the organic compound usually used in paints and potentially toxic.