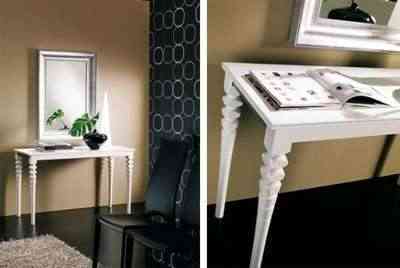 Framed in the context of modern need, we see ourselves in the process of relapsing into a new device sample on polyfunctional furniture, it is mainly to expand the creative perception well to acquire these pieces, imitate them or achieve a novel concept taking advantage of solutions that are already commercialized.
We will think mainly about elements Made of recycled and low-cost woods or those elements that shine for their simplicity, simple to replicate and with a very operative presentation comprising their advantages at a glance.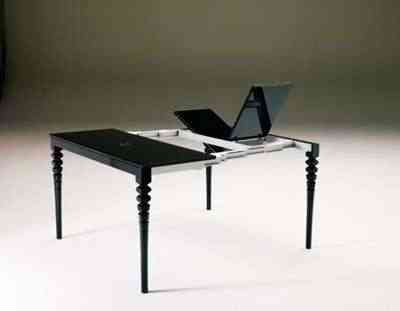 This is what is happening "Decto Table", an extendable table developed by the firm Ozzi Design remembering that the simplicity in its function does not imply to find us with a piece lacking in luxury and in this case it is very evident since the piece has amazing details of Swarovski, but with a brilliant simplicity at the time of expanding where it hides superimposed the elements that extend it which are presented by a classic structure in extendable tables with telescope elements.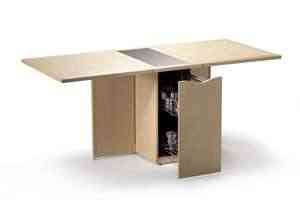 Skovby SM101 is another innovative concept in furniture, it is a piece designed for modern kitchen which is characterized by being very compact and It allows you to store absolutely everything you need, tablecloth, crockery and a practical table, ideal for decorating a work space or monkey atmosphere.
And thinking of a young space of very small dimensions Giovannetti gives us a remarkable piece, although the wood is absent, it is a beautiful inflatable sofa which can be extended and become a mattress with the same characteristics of two seats, an elegant, ingenious and comfortable way to turn any living room into a bedroom.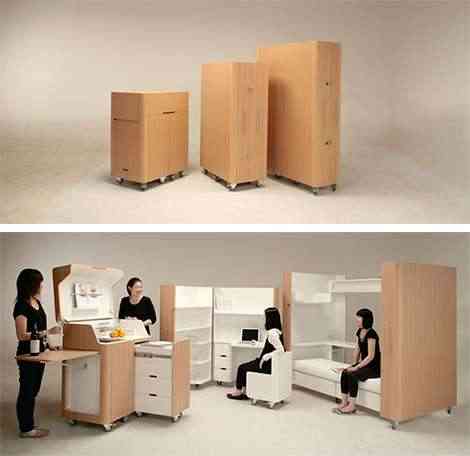 But if what we really want is functionality and space reduction line, Japan OPA Atelier, Kenchikukagu It is an incredible collection, we refer to a compact kitchen with everything necessary for modern life at a very low cost and with the use of a minimum space, a folding desk and one bed all in three mobile modules of an amazing simplicity.