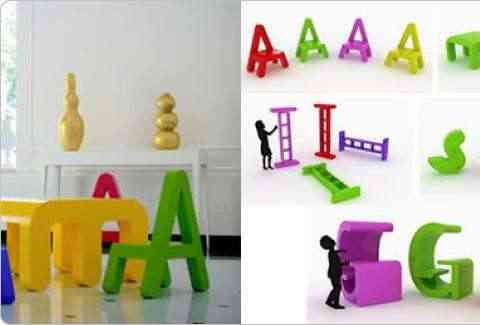 Today we will see an original collection of furniture for children. These furniture can go perfectly in any room for children and it is an interesting alternative when choosing the decoration of this room.
Designed by the Italian architect Alessandro Di Prisco, the children's furniture collection "Letters" was clearly inspired by the alphabet, in which each letter gives life and joy to a conventional piece of furniture.
The letters "A" and "M" form the inevitable double between the chair and the table, while the letter "I" gives life to a library or bookshelf and the letter "S" to a swing.
The letter "G" becomes a desk with a built-in bench and, all together, these letters-furniture make up a fun, decorative and useful collection, with spaces to sit, play and learn, and in which the variety is not left out. of colors.