Hand in hand Carlos Motta, we knew the uses that can be given to the woods that the sea drags towards the shore. Now Carl Woodland it teaches us another way to take advantage of the branches that the tide carries.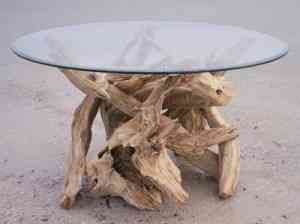 The original shape of the trunks is respected in many cases and molded only in part to achieve the stability that a table needs. Then we will put a glass board, with which we will have our table and allow us to appreciate the wood underneath.
The woods are treated chemically, pickled with sand and waxed by hand to obtain the final result. In addition to tables, Woodland also makes other objects such as this beautiful mirror with the wooden frame perfectly treated and assembled.
Via: Home Improvement Ideas
Further information: Carl Woodland