Do not you love boxing? A good night, with a beer, a good boxing program and one, even better, good company. But ... if I told you to combine boxing with a living room lamp ... you would surely tell me if I went crazy.
Nothing more and nothing less ... at first it was difficult for me to understand the concept but I already see it clearly and here I bring it to you to judge for yourselves. This design comes from the distant Austria, from a company called Fluid Forms.
This company has designed a curious object, it is a standing lamp with a characteristic that makes it so particular ... this lamp is designed to our liking! And how is this?
Already the slogan launched by Fluid Forms was "Personal tastes are as varied as the people themselves" since then many custom lamps were created. But today I would like to make special mention of the original Cassius Lamp.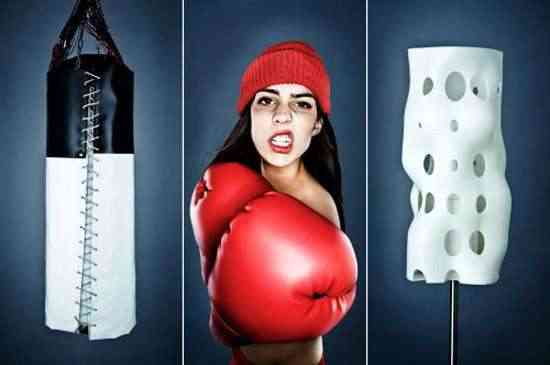 With a mix of hooks and direct we will get this great lamp as we want it ... do not think that they will let you give some punch to modify it to your liking ... or yes? Not directly, but virtually it's another story.
Fluid Forms allows, in its web, the possibility of striking virtually the lamp we have chosen. The design that we generate will be seen on the screen and if you like it then you have your new custom lamp.