Today we would like to provide another idea for the decoration of our rooms. On many occasions we talk about how to decorate with photographs and images, and today we give a suggestion for the decoration of shelves, tables ... Here in Decoration 2.0 we love the details, because they enrich our environments a lot.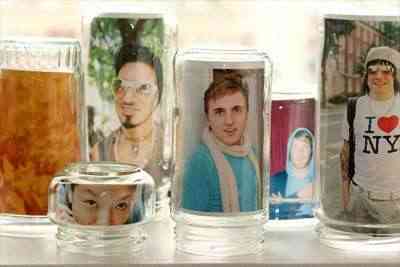 Today we will make beautiful picture frames using glass jars. It is a good option for those containers that we do not use, as long as they are made of glass.
Give an original touch to your photographs, recycling. Take the jars and clean them thoroughly with soap and water. Rinse them thoroughly and let them dry or dry them with a clean, lint-free cloth. Remember that you can choose any type of bottle, as long as it is transparent and if it can be made of glass. We can also choose glass jars .. make varied compositions.
Finally select the photographs that you like and insert them inside the containers. To finish look for the best site.