Today we have found in easyísimo.com a beautiful solution for the decoration of our favorite places. In this case, using only a balloon and a glass, this ingenious vase in which to locate the most beautiful flowers.
For this we can use plastic containers cans or the container you want and cover it with a balloon of the color that you like. We know that we can also give other solutions for upholstering the surface of the glass such as sweaters, fabric scraps or even socks.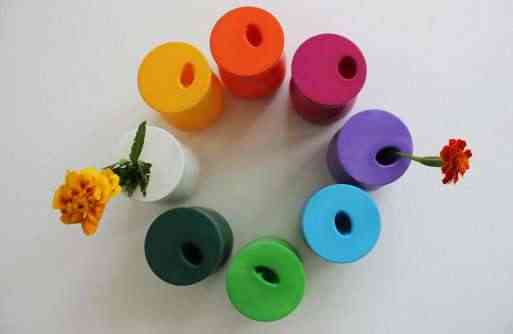 The idea is Camilla Fabbri, who using more peregrinary means has improvised this magnificent vase. With a bit of tact, this craft is quite easy, the most complicated thing is to introduce the glass inside the balloon, but with a bit of tact and skill we will obtain the best results.
When you have it, it is enough to introduce a beautiful flower through the old mouthpiece of the balloon and decorate our favorite corners. One idea is to make a set of different colors and sizes ...