Those who have a generous kitchen of respectable dimensions we must tell him that decorating it or developing the project on his space is a real pleasure, but something very different happens with the reduced spaces where the decoration becomes a real tool to solve the most recurrent problems proposed by small spaces.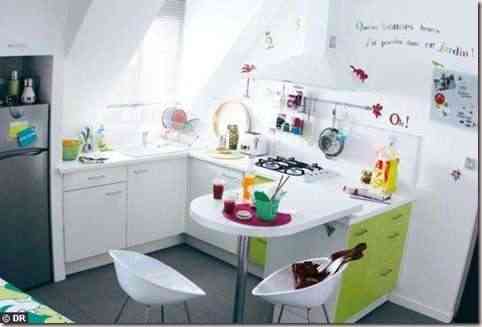 Thus developing a functional kitchen in small spaces is a real challenge and creativity must be present in every corner to develop in a small space all the features of a large kitchen without limitations.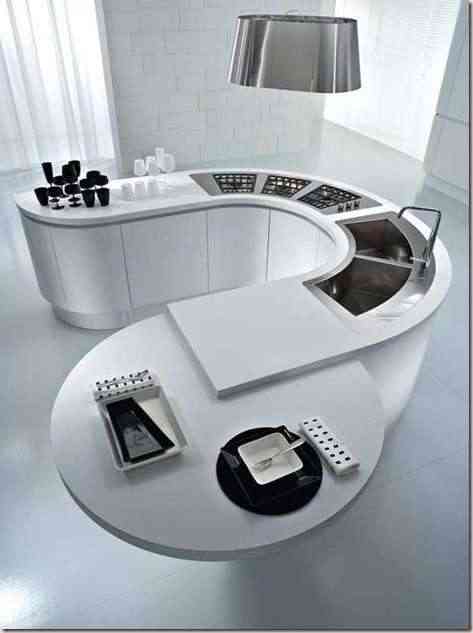 To develop small spaces in the first place we must optimize some pieces of indispensable character how the toilets, for this we will have a lot of alternatives, even those that seek corner optimizationThis is fundamental since it is estimated that more than 25% of the total space is subtracted by the lack of optimization in these areas.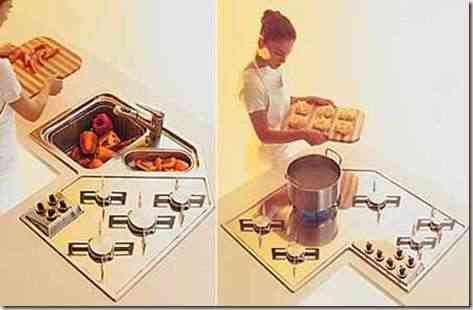 The Appliances also provide remarkable space gains if we look for the right alternatives, although seemingly a bit more expensive, are amortized by the functionality of our kitchen and of course the technical solution, this feature is very present Candy line, with its Trio model itself incorporates a dishwasher and oven in one piece, although more daring solutions implement coffee makers, ceramic kilns and microwaves.
Alpex Inox is another company that takes very seriously the optimization of space and presents us with a series of stoves that can be dismantled and applied anywhere., even they have hinges for installation that allow them to be removed when they are not in use and to use the resulting space for processing.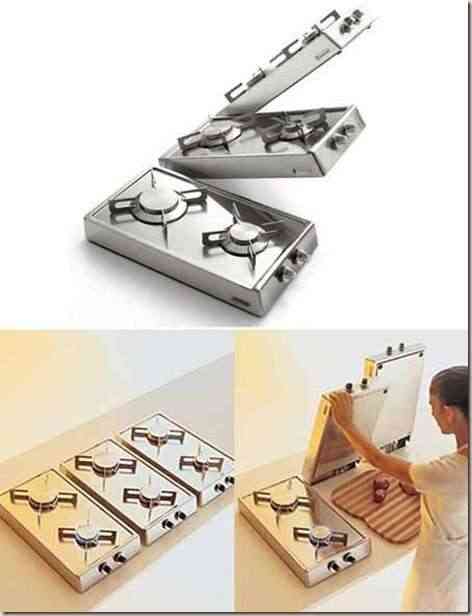 The shelves and storage sectors also require creative solutions, including many of the same as the one presented by the Italian line Le cucine, propose real magic solutions, implementing everything that is indispensable in spaces that seem impossible to optimize.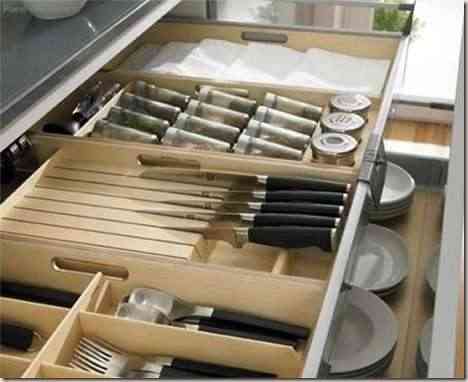 How we stand out in the beginning the accessories for small kitchens are present in all the markets, it will depend on the decorator the implementation of each one of them in a conglomerate of solutions that provide true functional kitchens where size does not matter and elegance is always present.