Decorating a space like what we can find in a bathroom of considerable dimensions is a real pleasure, since the generous spaces provide us with a very broad spectrum, giving us the possibility of implementing a large number of solutions that act together creating in this way a space of incomparable characteristics.
But it is in the case of small bathrooms where the problems to be solved appear, for this some design companies have implemented practical measures that lead to their revolution offering us all the benefits of a large space, in dimensions of concise character.
This is the case of the creation of the French Supiot, which has arranged a practical folding dumper completely made of high-durability plastic materials, which is presented as one of the solutions to highlight for small spaces.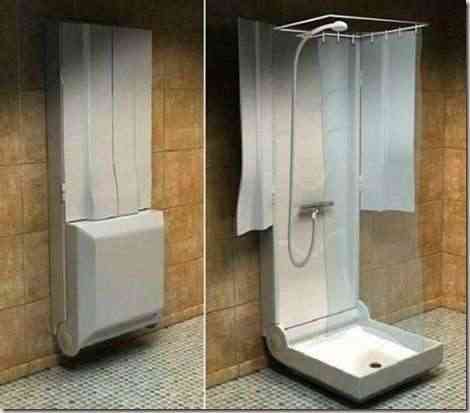 Another notable solution presents the Moove collection, which includes a bathtub, shower and wash always in a minimalist character and in case of the first piece with the possibility of being covered and hidden under our pavement.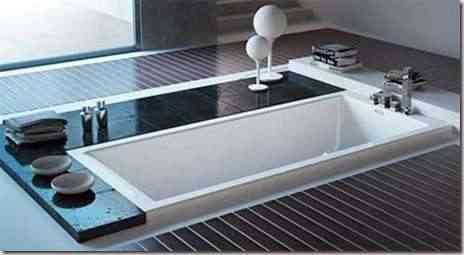 But beyond the indispensable pieces that we must have to create this space, we will find that creativity is the main tool in its preparation, we must take care of the material used for walls and pavements since many of them generate dimensional concepts of the place giving us wider perspectives, avoiding dark colors and taking advantage of natural luminosity.
On the other hand we must consider all storage possibilities that we propose, since much of the space used in our bathroom corresponds to these utensils, indispensable and in many cases extremely complex to hide.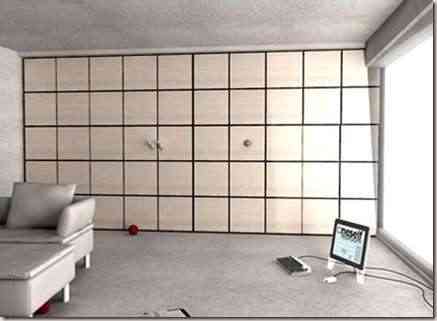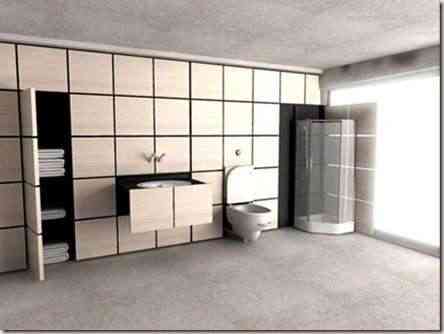 Last but not least, if you have enough space, propose large mirrors on some of the walls of your bathroom, in this way the illusion generated will make your bathroom more comfortable and spacious even when it is extremely small