Good morning friends, in today's space we will talk about how make the most of small places. If you have a small apartment or apartment, today we leave you some great ideas that you can take into consideration.
Some are very good solutions to get as much space as you can or look like there is. With these tips we will be taking advantage of every cm of our home.
For example, we should study the idea of folding furniture, since they always stay collected until the moment you need them ... as this type of furniture there are beds, tables ... that remain hidden until we need them.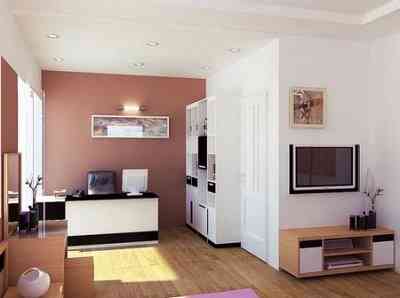 These foldable, folding, convertible furniture are multifunctional and very practical for homes without space. Now there are tables, beds, bunk beds, tables .. all folding and folding, while we can see simple sofas that are transformed into a desk or that hide a bed inside.
In the bathroom we can try to get a custom washbasin, in this way we can adapt it to the depth of the countertop. These can have wheels, be modular, have been prefabricated or perhaps made to measure .. but best of all will try to put shelves, cabinets or drawers adapted to the size of towels and other items for the bathroom.
The corners are perfect places to put corners, corner tables .. depending on what you need .. there are furniture that will help you to amortize the most inaccessible corners.
Finally, the location of the furniture will be against the wall ... in this way the middle area, the central one will look bigger and we will be able to circulate without getting in the way ... also if you light your floor with light tones and add light furniture ... it will look even bigger .