When you think of recycle and decorate, you can take advantage of many great ideas that are achieved with details as simple as the soft drink containers or in this case, the tubes that are the center of the rolls of toilet paper. With them as you have seen in our space you can make flowers to decorate pictures and now you will see that they can serve you for many more things, so we are going to pay attention to recycle them in very flirty details.
In this suggestion, you will find some great ideas to recycle the toilet paper tube. Make flirty details as we said, without spending a lot of money or investing a lot of time in it. For example, as you can see in the image that illustrates this entry, you can use them as a detail to organize the wires you have at home, connections for the computer, extensions and others.
You add a bit of washi tape, which we have also told you about, and decorate them to make them look good, useful and beautiful, with just a little of your time and such easy details.
You can also join them with some adhesive tape and place them inside a cardboard box, ordering with them, all kinds of objects that you will always have on hand. A great idea for the Christmas lights that we should keep every year, do not you think?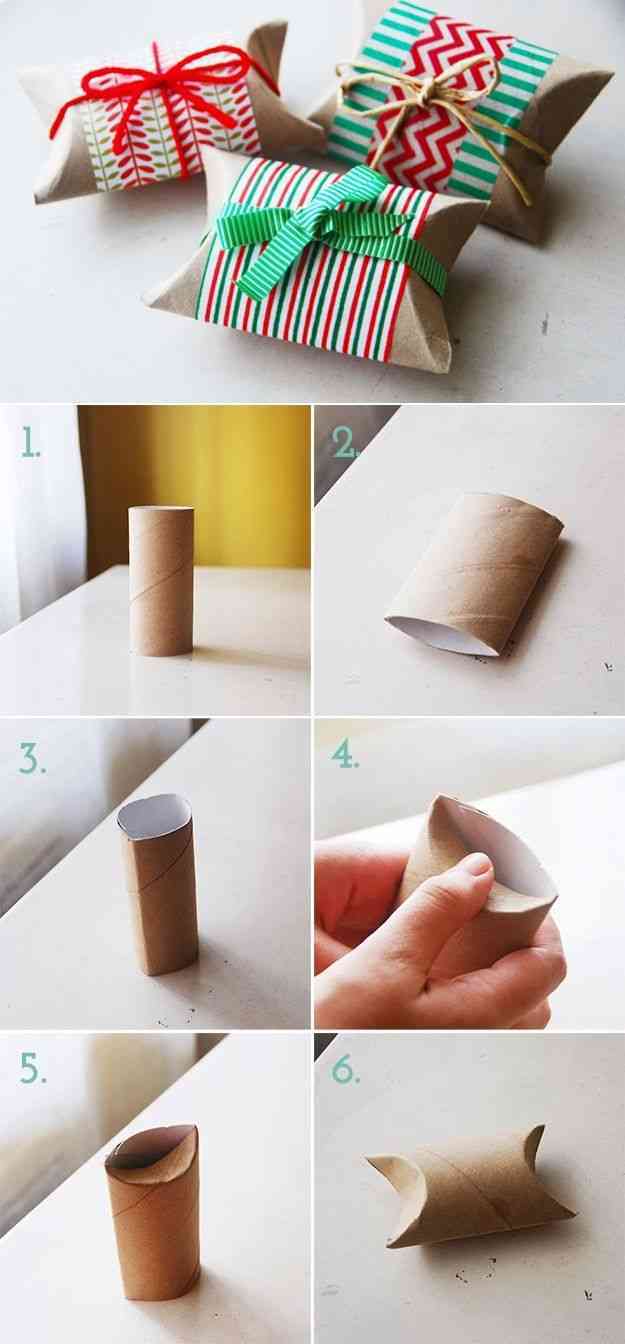 In this sequence of images that we present in the previous image, you can see how to make a gift box using these boxes. You only have to fold them in the way you see 1 to the 6 and you will see that you only have to bend the tips inwards to make it look like a box that we usually buy to place all kinds of small objects.
A piece of decorated paper and a ribbon will do the rest to make it look great. Did you like these great ideas about recycling and decoration? Well do not miss these others: