What we see in image for now a brand new kitchen prototype Whirlpool that approaches the futuristic concepts of decoration. For now it is a proposal, but due to its qualities it is not very difficult for them to be available soon. It was presented at the Milan Design Week, within the space Eurocucina.
The project is called Green Eco Sistem Kitchen and its design saves energy, water, money and time. As for its design, despite being small it includes all the basic appliances or appliances in a kitchen such as the oven, stove, dishwasher, refrigerator, etc ...) although it renounces other classics such as the sink.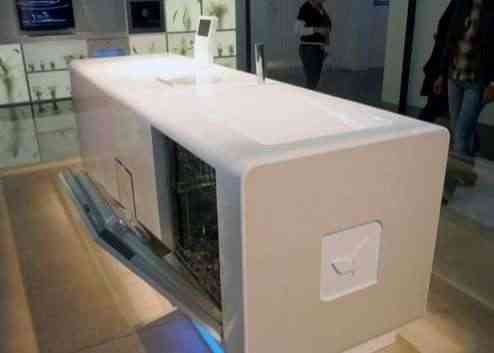 As for the characteristics that make it more ecological, for example, the induction cooker avoids the dispersion of heat, saving up to an 20% of energy, and lets you know the exact amount of water to cook.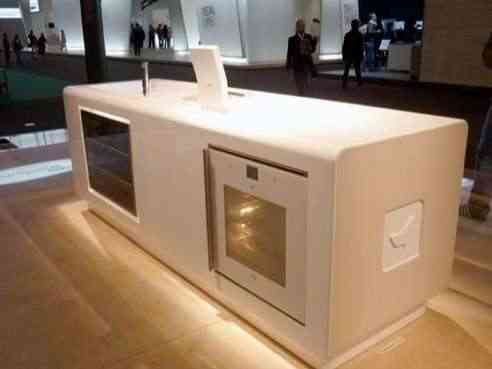 In addition your sink, which does not sink, has a filtering and recycling system that makes it can be reused by the dishwasher, saving up to a total of 70% of water.
No doubt designs like this are what we need to get a little natural to the natural balance of our environment.
More information: Whirlpool
Via: The design blog