After the Day of Kings the golden and festive season comes to an end. It's time to clean and store the Christmas tree, as well as the rest of the decoration, from the adornments to the centerpieces and other complements.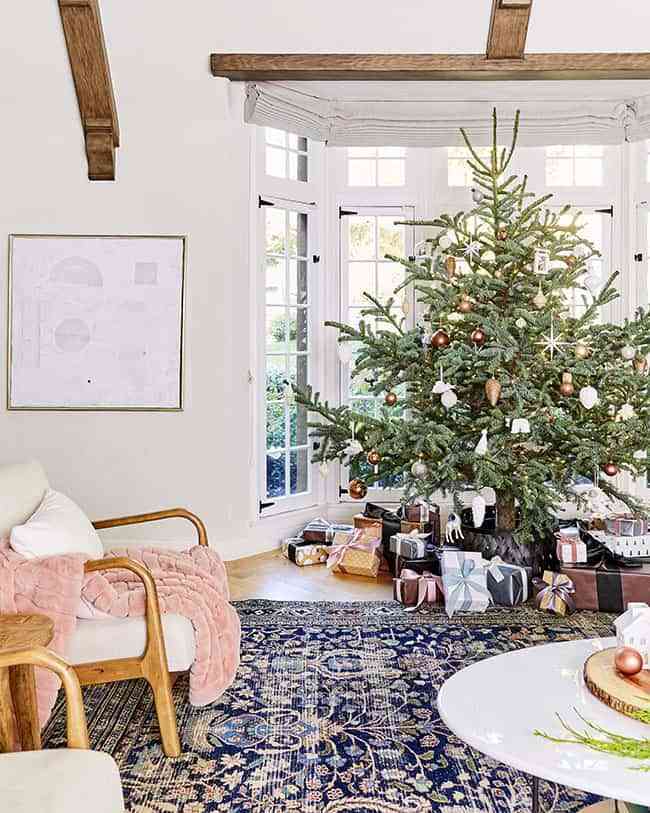 If you belong to the group of people who are passionate about Christmas, surely at this point you feel a bit sad. The parties are over and it's time to return to the routine and to everyday life. But before taking that step and forgetting about ornaments and Christmas balls Until next year, we have a job to do: clean and store the Christmas tree and all the accessories that accompany it.
My first advice, and surely the most valuable, is that you get to the task as soon as possible. Do not be tempted to leave for another day the task of saving the Christmas tree and think that it is better to do it next weekend. If you do, it is very possible that anything that prevents you and you see in February with the tree in your room.
In fact, in some parts of the world it is considered that leaving the tree at home after January's 6 attracts bad luck. Although I do not believe in these superstitions, I do think that the best thing is to get down to work once the day of Kings has passed. Also, the best is do it all at once, quickly and effectively. Do not you think?
Save the Christmas tree, where do you start?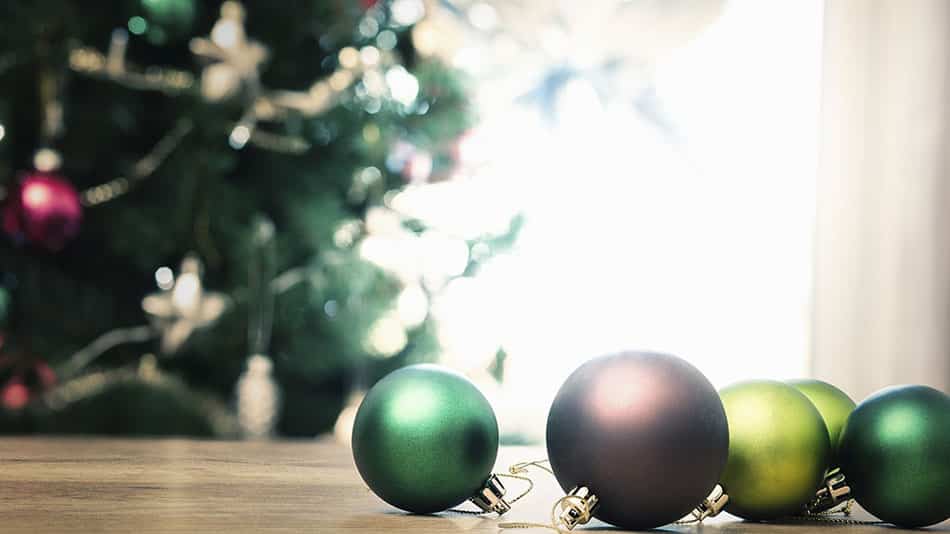 To do it well and in the shortest possible time, the best is planning. It will not help if you put yourself in good spirits to the task if you later realize that you do not have boxes available to store things, for example. That's why it's best that you stop to think what will you need to keep everything and where are you going to store the packages?
An artificial tree, to be sustainable from an ecological point of view, must be able to be reused for at least ten years. So if you want yours to last you so much (or more) you must take care of it as best as possible. Forget about saving it in any way in the storage room and pay attention to the following routines that you will have to carry out. Think that it is not so much work, since you only have to do it once a year.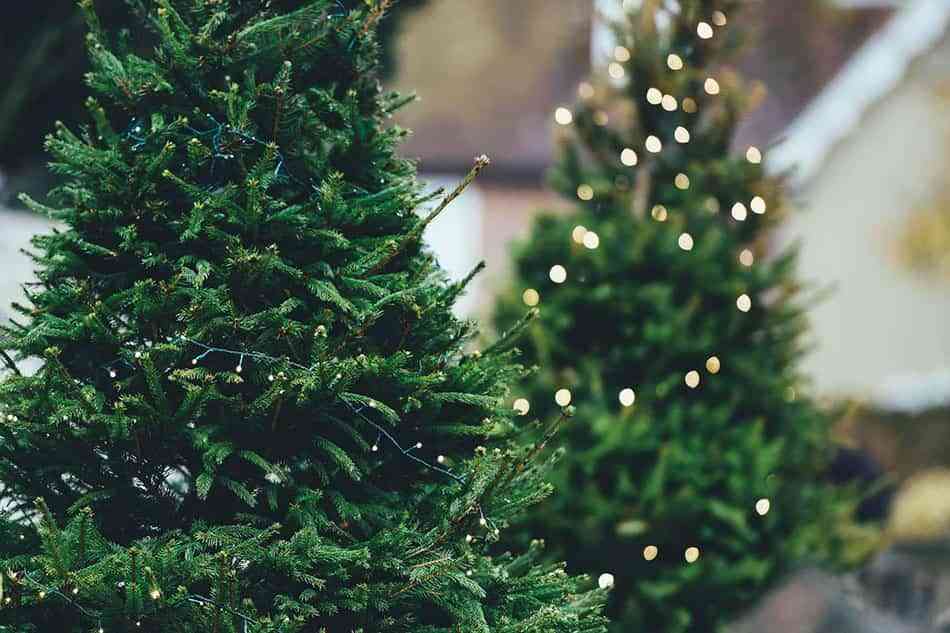 Once you have removed all ornaments from the branches, tinsel and garlands, it is convenient that Thoroughly clean the tree before storing it. The first thing you have to do is remove the dust with the vacuum cleaner. Go through all the branches to the lowest possible power.
When you have finished clean your tree with a rag soaked in a soapy solution branch by branch. Then let it dry for about 24 hours. It is convenient that you are not impatient and that you wait for that is completely dry before storage, because if it will not be damaged by the effect of humidity.
Practical ideas that help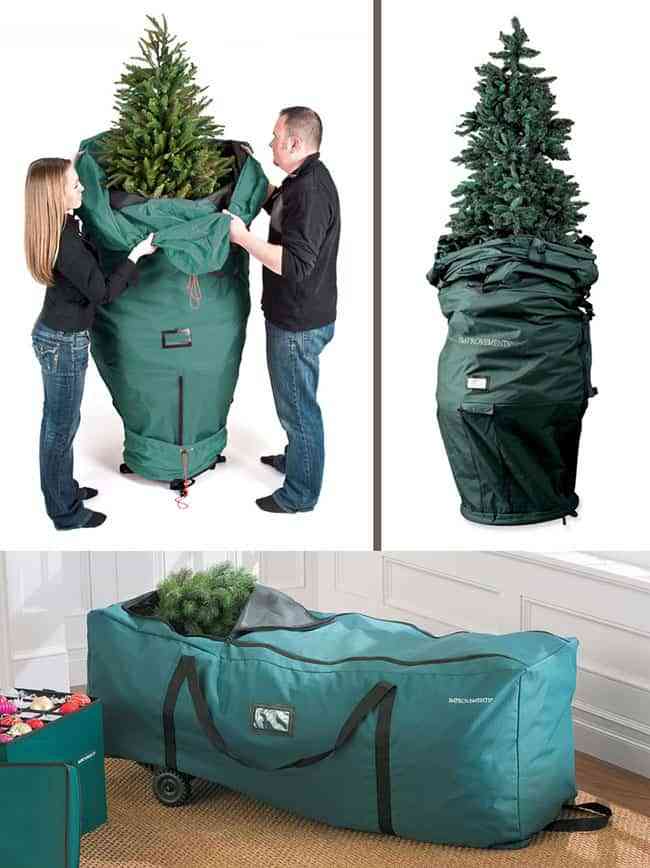 When you have your tree well cleaned and free of dust, you can pack it. The biggest difficulty at this time consists of in folding it enough. The branches resist to be well attached to the trunk and it seems almost impossible to put it in the original box.
To solve this problem there is a trick that I think is great and that consists of place an old belt around the tree tightly adjusted to reduce its volume. Surely now if it fits in the box.
In any case, if you do not have the original box in which your tree was packed, you can always get yourself a specific case With it you can store the Christmas tree and keep it in perfect condition.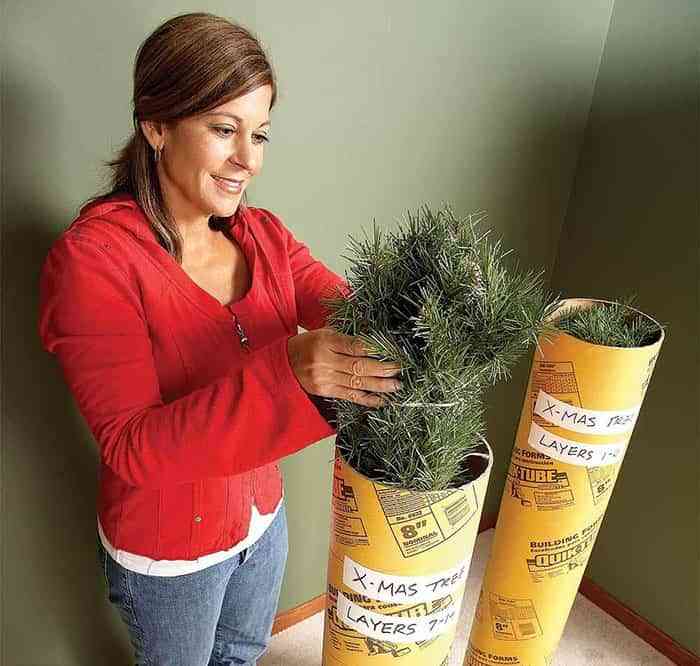 Another idea is to get some cardboard tubes and keep them in the tree in parts. Yes, It is convenient that you label them well so that next Christmas you will not go crazy when it comes to riding it.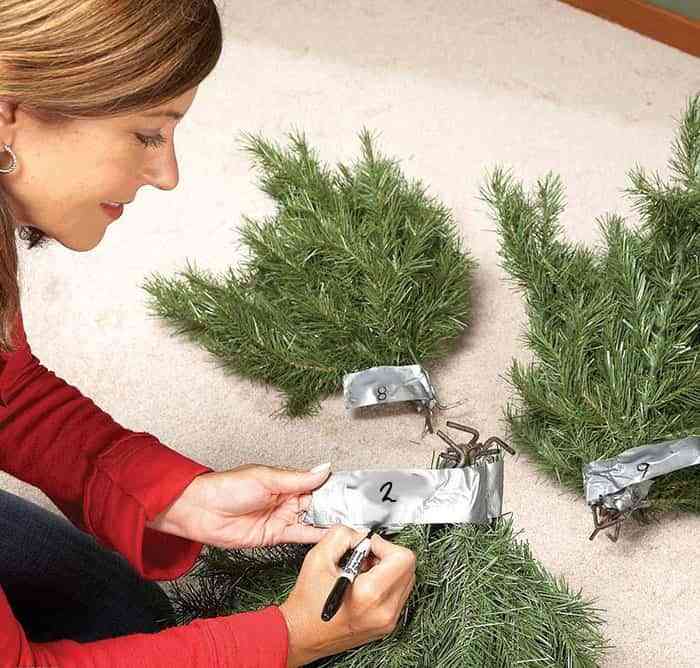 The ornaments, safely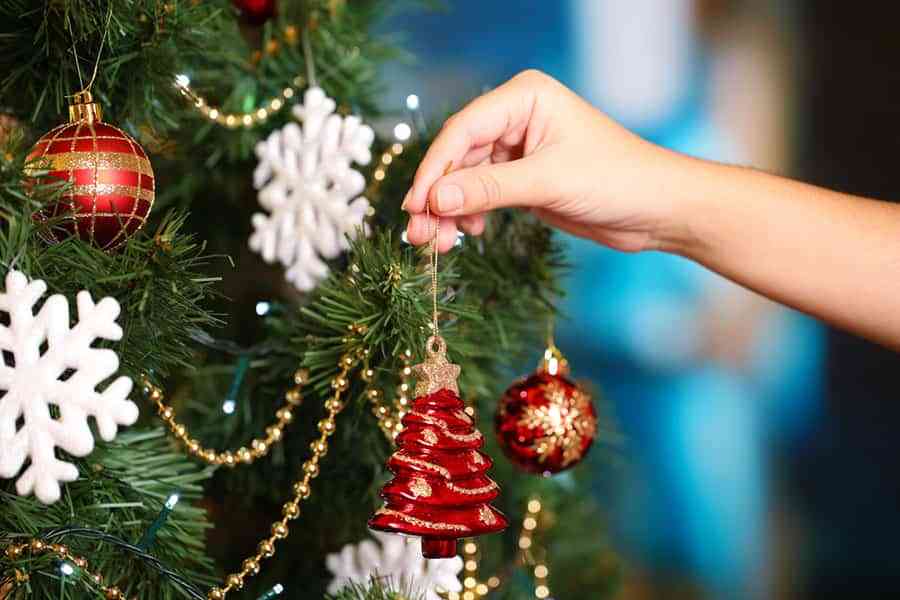 At Christmas I love decorating the tree with the usual decorations. They are for me dear elements that have given me or brought me from other places. That's why I like to keep them carefully so they do not break. There are many ways to do it, but the important thing is that wrap the most delicate in tissue paper.
The transparent plastic boxes They are perfect for storing the ornaments, because they allow us to see what is inside. But you can also use cardboard or opaque plastic whenever you label them correctly. This will save you time next year.
Garlands and luminous ornaments
They are one of the decorative elements that give shine to the Christmas decoration, both in the tree and in other corners. The strips of lights they should be kept well rolled up, without tangles You can use a cardboard to wrap them around.
If they are battery operated, do not forget to remove them, as well as the rest of the luminous ornaments. That way they will not rust inside spoiling the garland or the device in question.
You see that it is not so difficult or so laborious to clean and store the Christmas tree when the festive season comes to an end. And although it may seem a boring task, it should be done well to keep your tree as new year after year and Christmas after Christmas. Let's do it!