If decoration lovers coincide in something, we all like that our house looks perfect and the last at any time, location and time of year. But of course, although they are not too aesthetic or grateful to the eye, there are elements of everyday use that require a place and space at home.
And since we can not do anything to avoid them, today we want to show you how to store one of them in an original and functional way. And we give you a lot of ideas to keep the ironing board at home. Choose which one is best suited to you and finally stop seeing it as an obstacle in any of your stays. Take note that we started!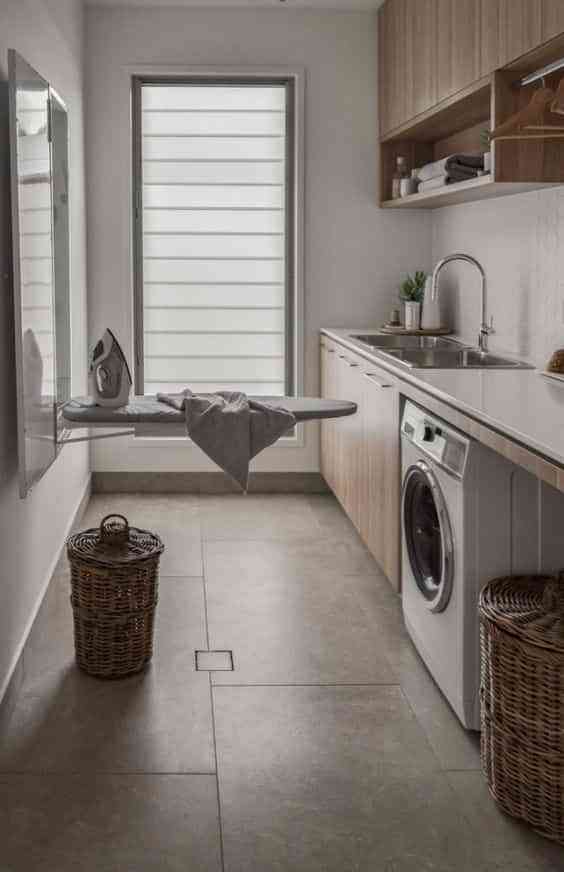 Convert it into part of the furniture
Using a piece of furniture that you find very useful and good service when developing the most daily work at home, will be a great base to accommodate and save the ironing board at the same time. On a shelf with wheels, taking advantage of the side of a work space, and fixed or tilting, the truth is that multiplying the functionality of this element through what is linked, will always be a great and convenient option to take into account in our day to day.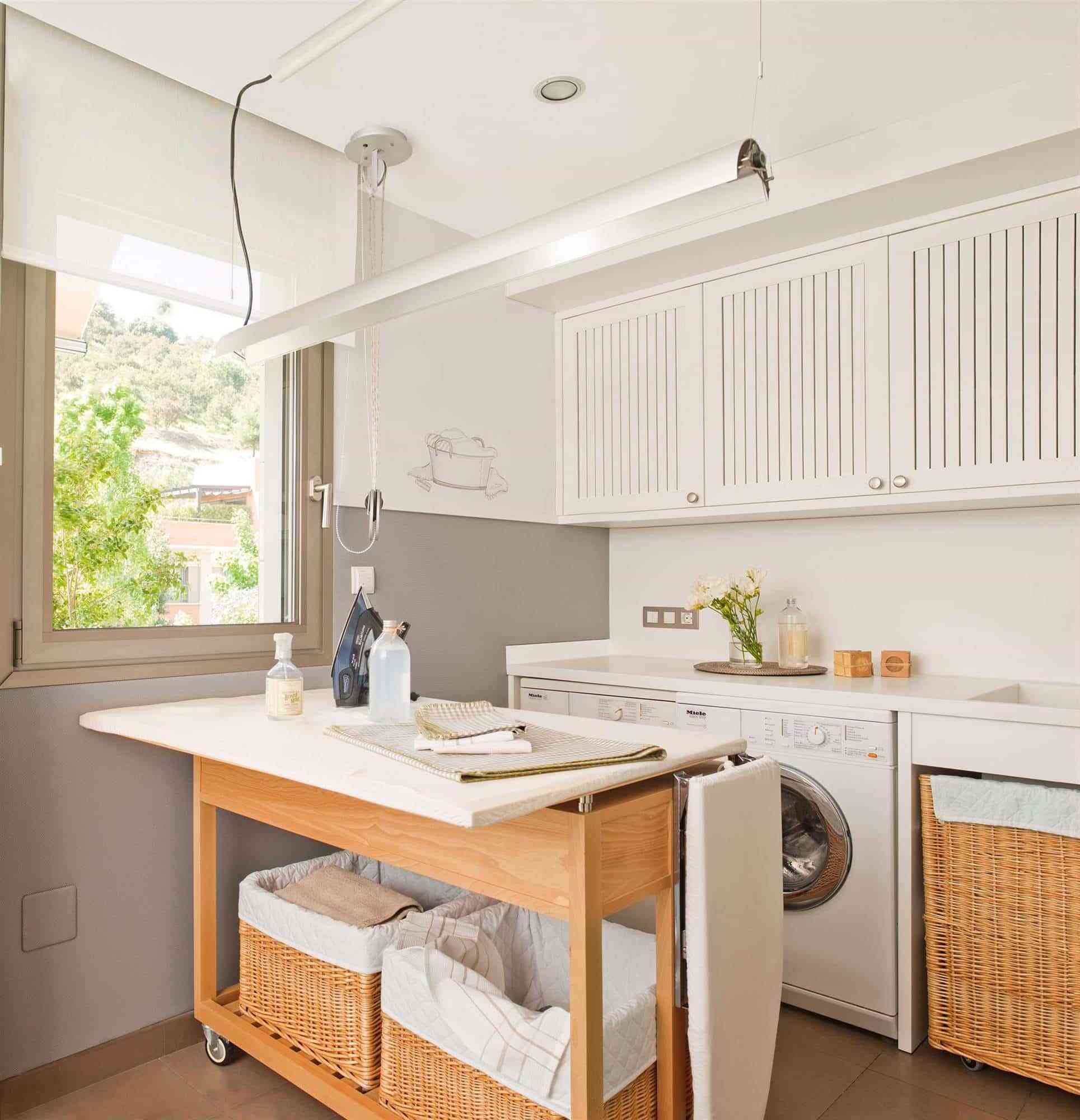 Take advantage of the space behind the door
Having a Ironing area Fixed at home, it is not always equally viable for everyone. And it is that for many, taking advantage of the most unsuspected spaces becomes a mandatory factor to keep everything necessary when the meters are scarce. Spaces such as the one generated behind the door when opened in most rooms, can become ideal candidates to accommodate items such as the protagonist that concerns us today. Y the simple incorporation of a pair of hangers or hooks will help you get it!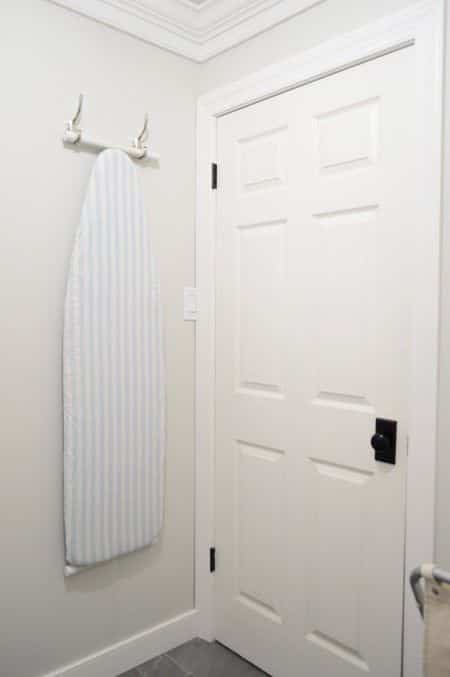 Project also thinking about it
Foreseeing their presence and adapting their forms when studying and designing a space will be clearly ideal. And if it's also a compartment or furniture item that can remain closed, you'll get to look a much cleaner image, homogeneous, airy and free of obstacles.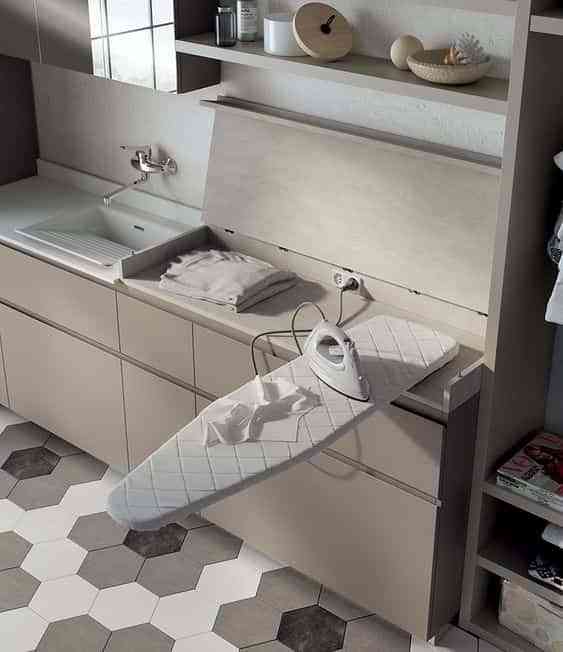 Customize where and how to store the ironing board
In what has to do with the arts of personalization there is nothing written. Y Depending on the space you can devote to the instruments necessary to develop the task, the need to sharpen the wit will be acquiring more or less force. And as to show a button, look how well they have mounted it in the example that I show you below. Do not you think it's as original as it is decorative to put into practice?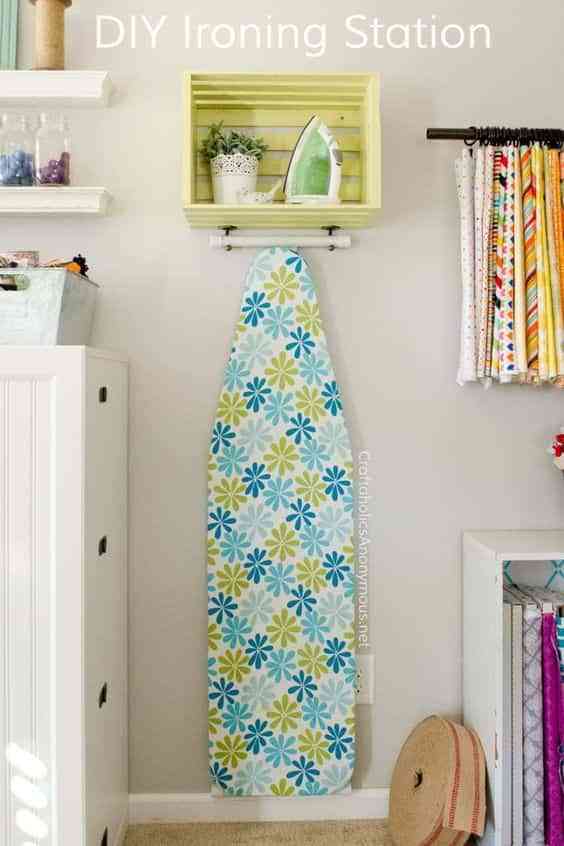 Directly to the wall
Take advantage of a space on the wall while it is an accessible and comfortable place to iron, are more than enough reasons to encourage you to accommodate a folding ironing board or even folding if it is not a problem for you to stay in sight. It will be a bet of ten for quarters of laundry, but in the same way great behind a door or taking advantage of a dead space that begs to be taken advantage of;)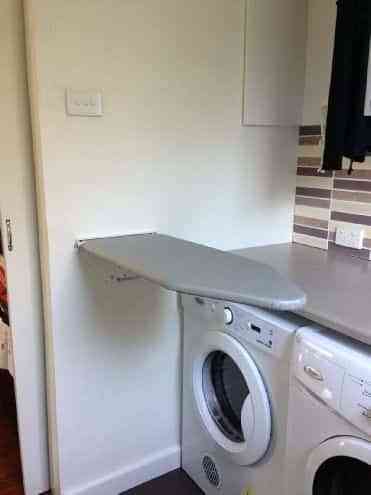 Take advantage of the back of a door
Harnessing the space around doors It can become a key when managing home storage tasks. And in the same way it will help us to also take advantage of the back of the doors. And is that you know what you can find in the market supports for hanging a board and a single door iron on the same hanger?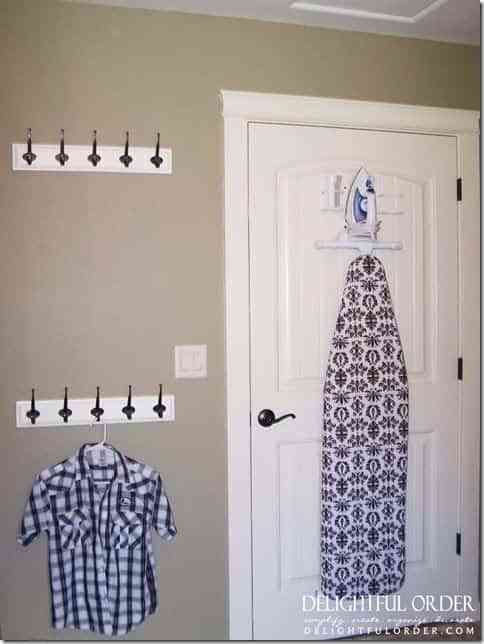 Hang the table on the wall
So if you do not care about looking for a site in sight, as if you want to take advantage of the side of a closet, the bars to hang the ironing board they will be just the version you are looking for.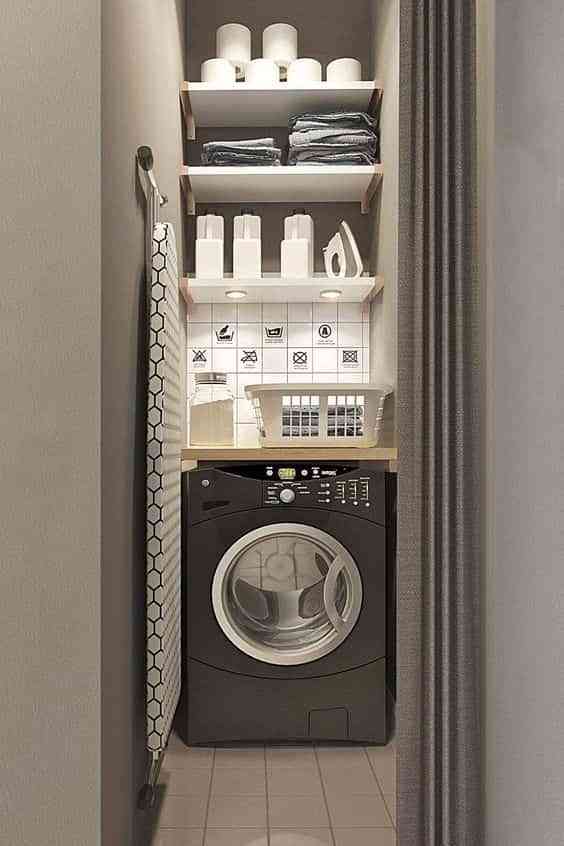 Improvises a small closet of its size
Integrate the presence of the ironing board at home through a element of furniture that contains it while being closely linked to the interior design of space, it will be assured success. You can also find it in the market although its design may be somewhat more sober.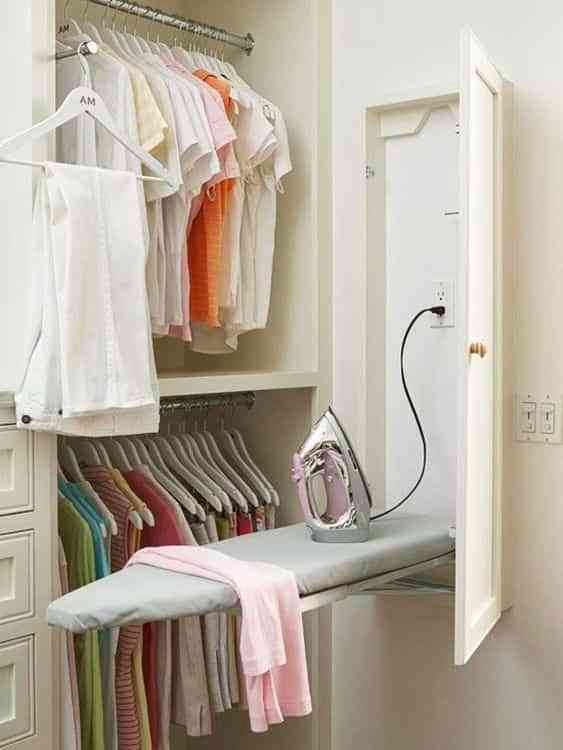 Dedicate it a few centimeters in the interior layout
A few centimeters can be more than enough to keep the ironing board comfortably in your storage at home. Tenla presents when planning some of the storage runs in your home And the day to day will thank you very much!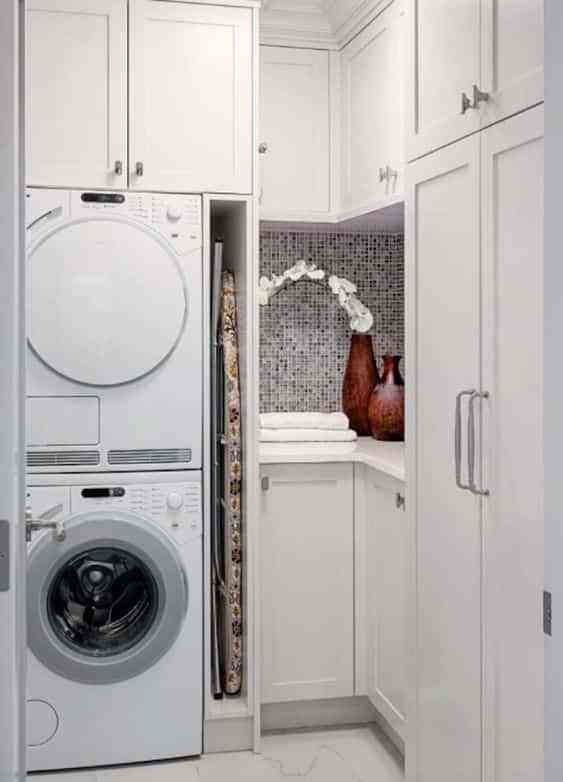 As you could observe, saving the ironing board at home can admit a lot of ideas to do it. Bet on the one that best suits your space and finally stop seeing it as an obstacle to which you have declared war;)