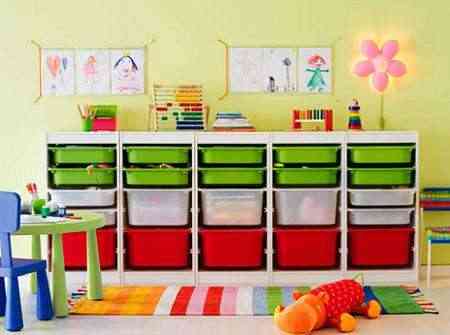 In times of school classes it is necessary to keep everything in place, which is not always easy. Here are some ideas to help your children to keep your room tidy forever.
Each time something is caught on the site, it must be put back in the same place, otherwise the room It can get messy fast. Making the bed as soon as possible is also important since a unmade bed gives the room another look.
The secret of order lies in the storage capacity of furniture such as cabinets, shelves, dressers, etc. Find free spaces and put things in colored boxes organizes room and also serves as decor.
Wall modules also help keep things in the room ordered and there you can place various items such as books, CDs, makeup and a radio, among others.
When you have your clothes washed and ironed it is convenient to keep them immediately so you do not have everything scattered. Never leave your dirty clothes in the room or in a basket for that purpose.
Take advantage of all the empty spaces to save some things. The colored boxes that we mentioned earlier, they look great anywhere.