The frames have had a long journey to this day. Immense and of great proportions; elegant and sophisticated ... there are many styles that we can find in them.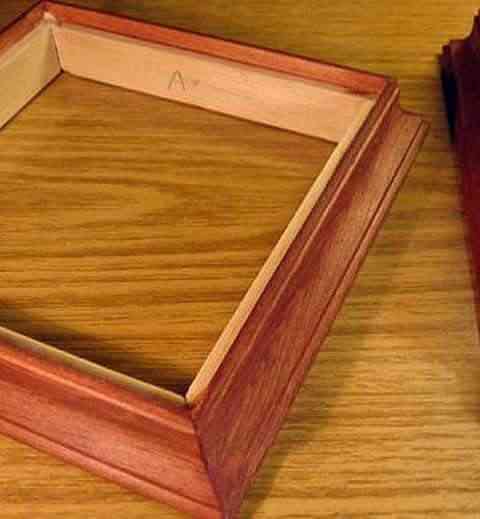 In today's article I would like to give you an idea of ​​how to make a wooden frame to decorate all our interior paintings. Providing "that" touch we seek.
Before it is advisable to choose certain aspects. We must look for the ribbon according to the style of the painting or the one we like most (natural wood, carved, painted ...) And the choice of the type of tools we are going to use.
The necessary materials will be:
miter

· Four ribbons or rods

measuring tape

vinilic glue

brush

putty for wood

tips

spatula

pincers or clamp

screwdriver

flat squads
The first thing is to cut the four strips to 45º with the help of the miter saw, we will make sure that the internal measure of the strip is the same as that of the sheet that we are going to frame. We remove the chips with a fine-grained sandpaper.
Once cut on a table and gluing. Then we press them carefully. Always clean excess glue with a clean cloth.
The joints between the slats will be reinforced by placing flat brackets on the back of the frame. These will be fixed to the frame by small nails or screws. We must let dry the entire frame at least 12 hours, placed horizontally.
If there is some space between the joints we can use putty to fill them. If we choose a beautiful carved frame we will be careful not to overfill with putty. Let dry and we will pass with a sandpaper to remove the excess.
In the back of the frame we will fix a thin wood to hold the sheet, the glass and the bottom that can be a simple cardboard, or wood fiber.
Once our frame is finished we can decorate it and paint it as we want or leave it natural, with wax, varnish, gold, lacquered, etc.