In today's article we give you a nice idea to decorate in Passover. This time we will make a beautiful centerpiece, simulating a nest to locate the colored eggs or chocolate.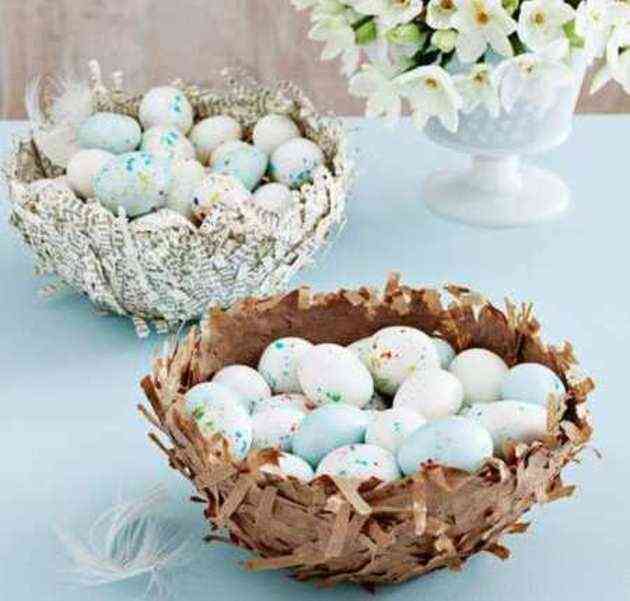 If you want to do this activity, materials They are:
A bowl

Nylon

Container

Vinilic glue

Paper

Scissors
Place the bowl down and cover it with nylon. Now in another container we mix water and vinyl glue in equal parts. Cut out pieces of paper - the color you want - and immerse them in the mixture obtained.
Mix them well in the glue and place them over each other, in the bowl, until making several layers that completely cover the surface. Allow to dry very well, at least 12 hours. Then we can paint the color we want or leave it as it is.
Finally we will place the eggs or sweets.