If you are looking for a detail in your decoration for this Holy Week, today we propose you to make this magnificent center made of fleece.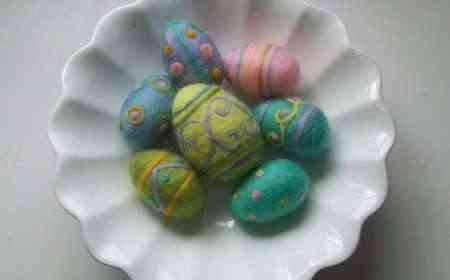 Once finished, this center can be located in the room that we most want. The materials we will need are the following:
Styrofoam or styrofoam eggs

colorful fleece

Felting needles or felt punch
First we wrap the polystyrene egg, in fleece. More or less up to half the total height, to work remember to use the needle, so we will afieltrando the fleece and see how it is attached to the egg. In free holes or with little amount of fleece, we will add more.
Once we cover half the egg, we go for the other half using more fleece. We work with the needle adhering all the fleece to the egg. Remember to be firm and compact.
For decoration we will make a beautiful composition that we mark with the help of a marker. The smallest pieces will be put in contrasting colors and we adhere them with the help of the needle. Work the fleece until you get the desired shape.