Are you passionate the Nordic style in decoration? If the answer to this question is yes, you should continue reading because we are going to tell you the secret to achieve a cozy Nordic at home. Here you have all the keys.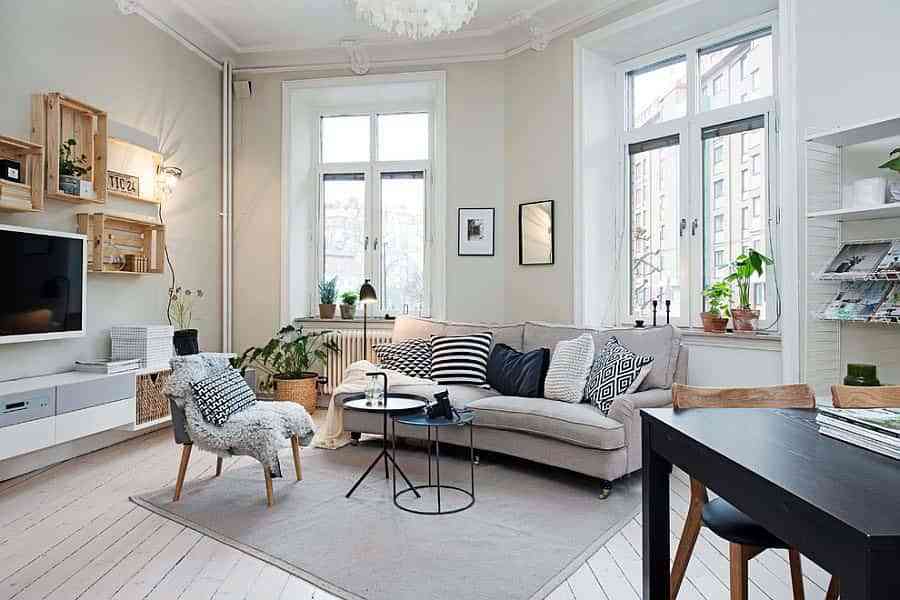 I must admit that, although the Scandinavian currents in decoration I like, sometimes I find them somewhat cold and soulless. The environments too white, the smooth and minimalist surfaces ... Sometimes I miss a cozy Nordic, warmer and a little more risque.
If the same thing happens to you, the same is that we are confusing the concepts. Today we want to tell you that the Nordic style is neither cold nor minimalist in excess. Here are some tips to get most welcoming environments in your Nordic house.
The cozy Nordic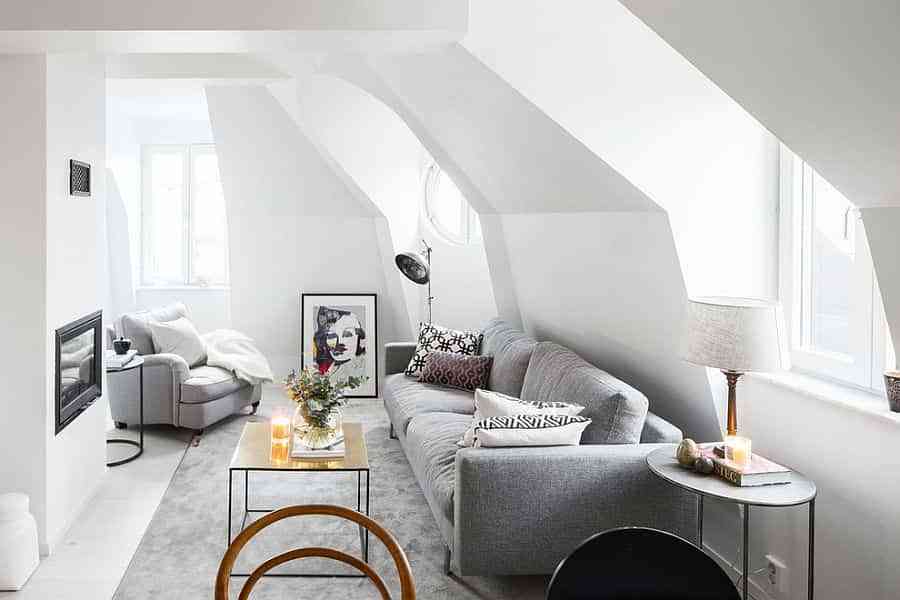 Sure, if you're interested in decoration and interior design and you're a lover of Nordic trends, you've heard of environments or houses fun. It is a word that in Denmark has a special meaning.
To summarize it in the best possible way, we will say that its meaning focuses on the essence of a cozy home, in which we feel at ease. It is the simplicity of small things, the magic of everyday pleasures.
Well, I think that in environments fun There is the secret of a cozy Nordic style, warm and comfortable. With simple environments, but which do not lack a bit of character and personality. That's the Nordic that I like.
Now I am going to tell you what are, in my view, the aspects that must be taken care of to have a cozy Nordic style house. It may not be as pure as decoration gurus insist on transmitting, but it sure is more personal, more real and much more interesting.
The power of light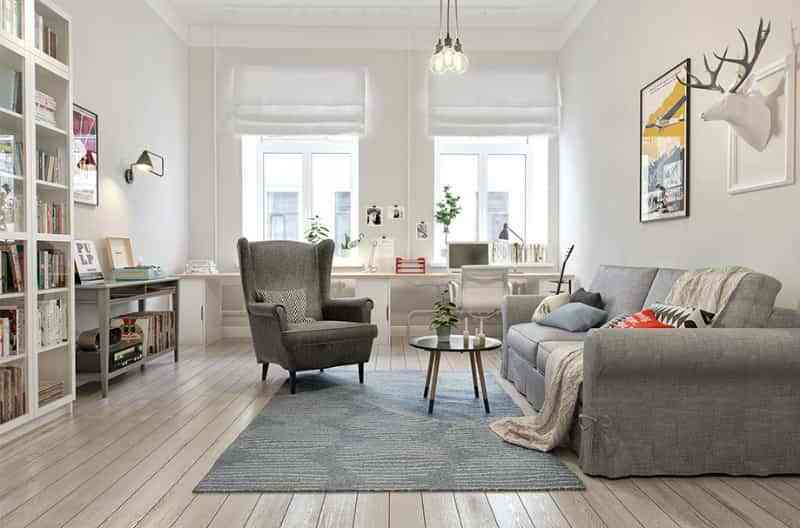 We have talked at length about the power of light in what to create atmosphere. We already know all about the magic that lighting can exert in a specific space. Well, for the Nordic style a good lighting is simply essential.
And this has a powerful reason for being. In the Nordic countries light is a precious commodity. They do not spare them and that is why they treat it with care, in the best possible way. They try to multiply it and maximize it, because they know that light is synonymous with comfort, spaciousness, well-being.
That's why, whenever you want design artificial lighting of a stay under the budgets of cozy Nordic style, try to establish several points of light and not just one. In this way you will be able to create a more comfortable environment.
You must also run away from white lights and too cold. Bet, whenever possible, for yellow lights, much warmer.
Almighty white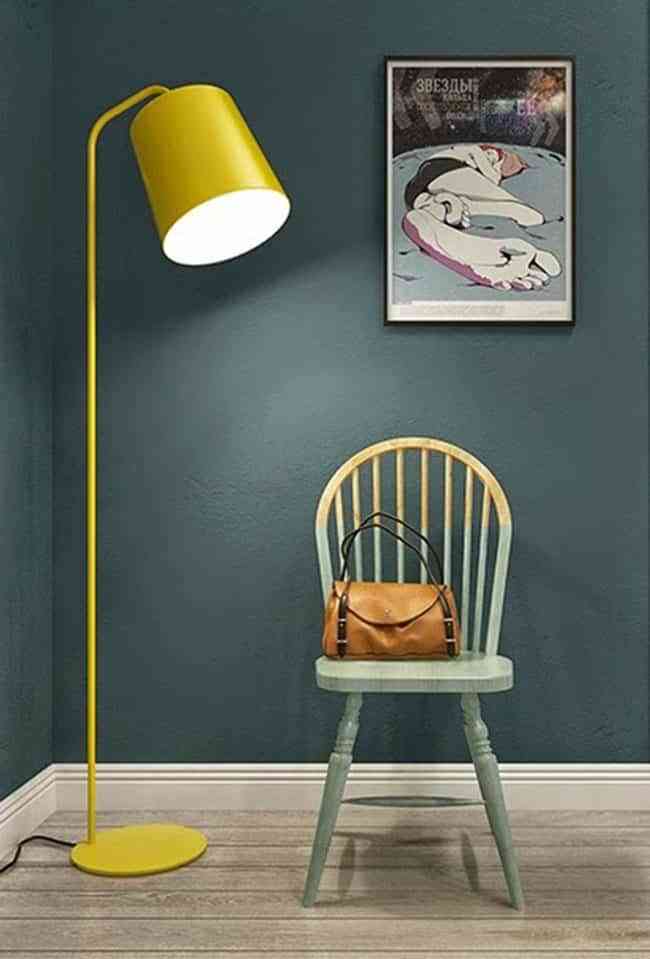 If there is a characteristic that defines the environments of Scandinavian style, it is undoubtedly the predominance of white color in the model color palette. And it is true that it is used a lot for walls, ceilings, floors, furniture, etc.
From my perception of the Nordic style, and considering that we are in a country where the sun is a treasure that we enjoy in abundance, I propose enter other colors while remaining true to white.
It is possible to use pure white as the background and use other colors to create contrasts Of great beauty. Dare with some dark color, if you like that. The contrasts of color can be very good.
Betting on naturalness in materials
The reflection of nature in Scandinavian style environments is a constant. One of the most common ways to achieve this is to enter the space plants and flowers. But it is not the only one. You can also get it giving relevance to natural materials for furniture and accessories: wood, stone, vegetable fibers, etc.
It is also a good idea to choose textiles that are as natural as possible, such as linen, wool or cotton.
And, to create those contrasts that we talked about earlier (that differentiate your house a bit from the rest of the Nordic style houses), you can mix textures and materials. The cold, like metal and stone, with warm ones, like fabrics or wood. The result will be a cozy Nordic like you've never seen it before.
Take care of the details
After reviewing your way of understanding the Nordic style, with the keys that we offer in this article, I'm sure you've already shown your own way of decorating your house.
There is only one last thing left: to maximize the care of the details. Get used to doing it every day, and it will come out naturally when you have guests. It is about placing things with attention. To take care of the way you put the table, in which you adorn a corner with a vase of flowers. If you do it always, it will come out as something natural, and your house will look beautiful.
These are the keys to a cozy and comfortable Nordic style at home. What are you waiting for to put them into practice?