Christmas is just around the corner and it's a good idea to think about how to decorate our house for the occasion. Besides the tree and the traditional crib, there are other very special ways to decorate each space. Today we bring you some fantastic suggestions for decorate with Christmas garlands. You will love it!
There are people who are passionate about Christmas. They are looking forward to this golden age and are not able to wait for December to start take out the tree, the tinsel and the ornaments. Without belonging to this group, I also like Christmas and this year I have proposed to live with joy, squeeze every pleasant moment and be aware of all the good things that surround me.
And as for the decoration of the house, I would like to try to find new formulas for create festive environments. Today we explore the thousand and one ways to decorate with Christmas garlands. You dare?
The advantages of decorating with Christmas garlands
Among all the decorative elements that star Christmas in domestic spaces, the garlands seem to me a resource full of advantages. Not only do they help us create cozy and festive environments, but they are also versatile, easy to use and leave a free space for everyone's imagination and creativity.
To begin with, there is a Wide variety of Christmas garland models to choose from. If before we only had the classic tinsel and little else, today we have thousands of different ideas at our disposal: vegetable wreaths, rustic, luxurious with bright, childish decorations, etc.
2018 Christmas, as decorative garlands are concerned, comes with a very marked trend: that of bet on plant garlands, without flowers. Cedar, pine or spruce leaves are what we are going to see this year, putting an authentic and very natural touch to our homes.
On the other hand, another point in favor of the garlands is that They are quite affordable. You do not need to make a large outlay of money to give your house a very special air.
Here you have 10 great ideas to fill your Christmas house with garlands.
1. On the mantelpiece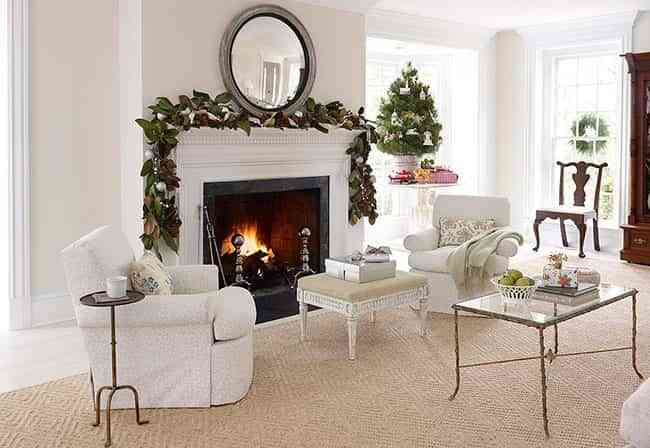 If you are lucky enough to have a living room with fireplace At home, this is one of the best places to decorate with Christmas garlands. In addition, you can do it in different ways. If you embocaduira in large, opt for a leafy garland and good size, Hang up to the ground (and let it drag slightly).
In the event that your fireplace is rather small, you can let the garland hang only up to half height by the sides. Or decorate with it only the shelf. You choose.
2. In an archway
Now that the open spaces, there are many interiors featuring arcs that separate two environments broad. Or smaller arcs that eliminate gates. Whatever the case, at Christmas it is interesting to highlight these arches with garlands. The result is great.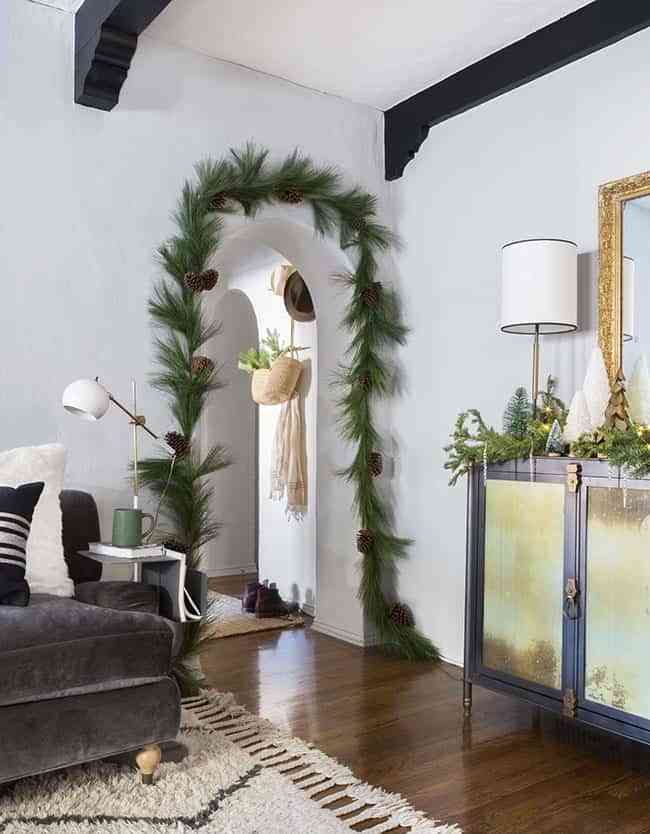 You can choose simple garlands, or more complex with lights or decorated with pineapples.
3. Framing a window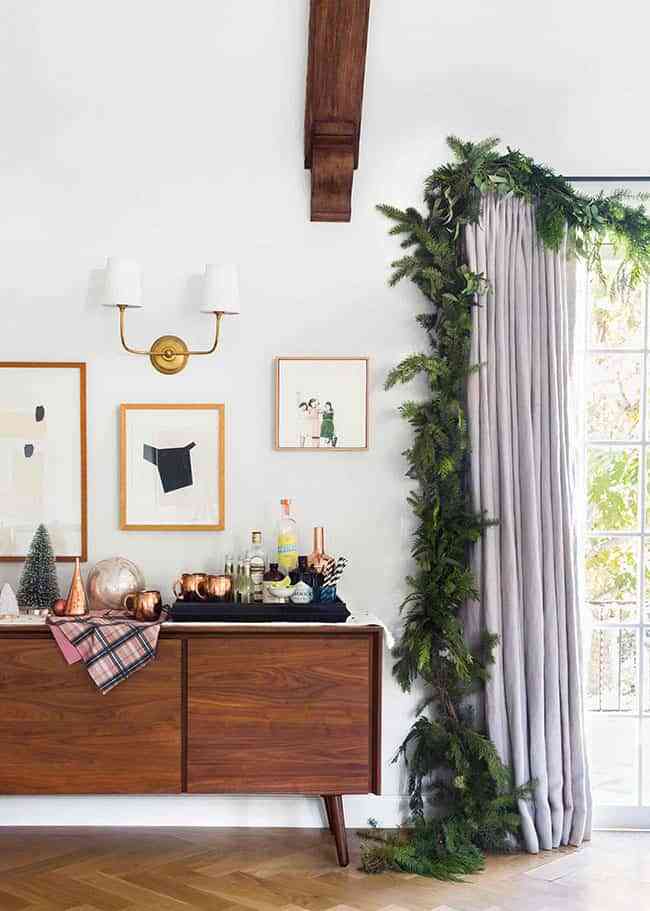 If you live in an apartment or a small house, you may not have a living room with a fireplace or large open spaces separated by arches. No matter. A great idea to introduce the garlands in the Christmas decoration of your home will be framing a window with them.
Choose a large window or the most prominent window in your room. And place the garland over the bar of the curtains (if you have), letting it hang to the ground by the sides. So that it does not fall, hold it with fine wire.
4. On the stair railing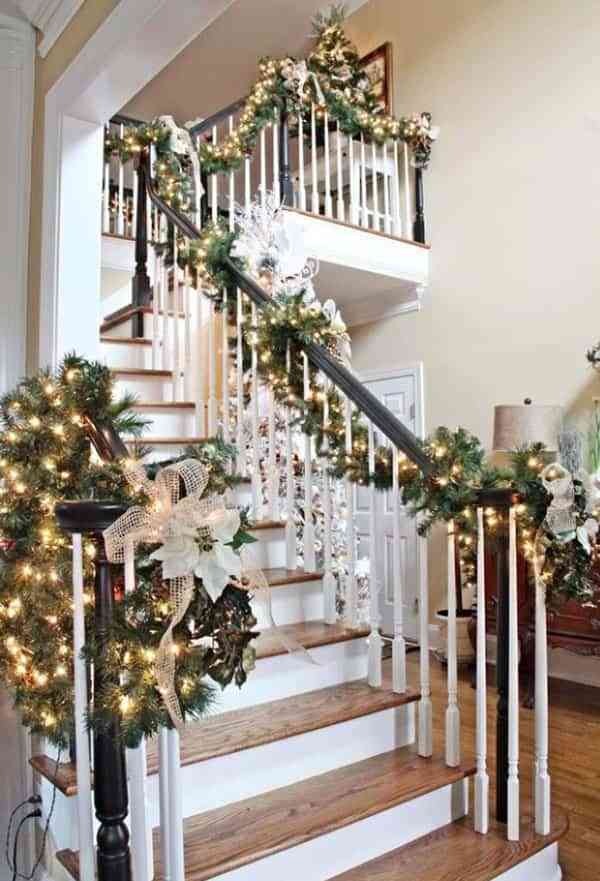 Those who live in a two-story house Do not forget about the staircase, when it comes to planning the Christmas decoration. And to give it a very special touch, the garlands are the ideal resource.
Choose your favorite and enróscala to the handrail of the handrail. You can include hanging ornaments, put garlands more or less simple. The possibilities are many.
Also, as the ladder usually starts from the same receiver in many cases, decorating it with a nice garland is a way to dedicate a Christmas greeting to visitors knock on your door
5. About the furniture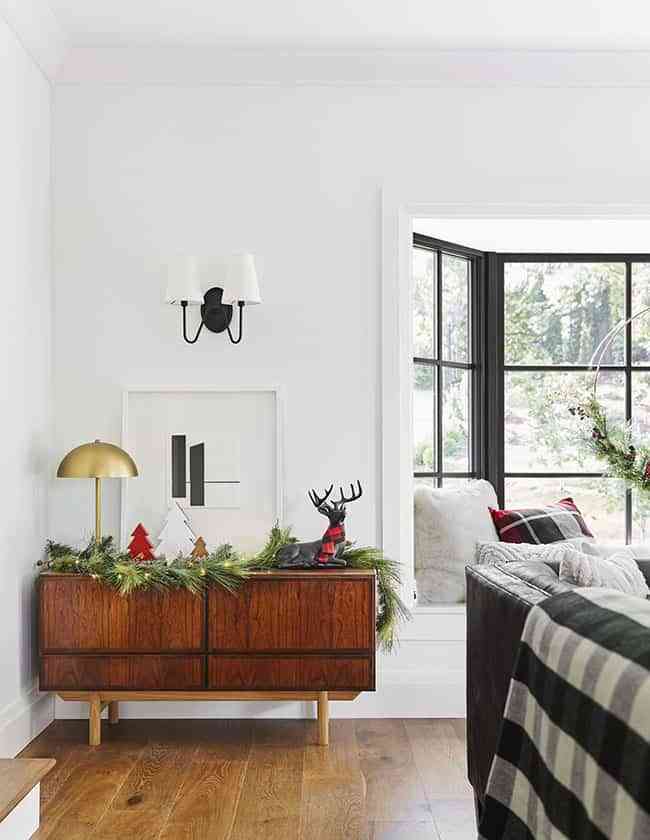 A sideboard or a console They are the perfect place to wear a nice Christmas garland. As simple as that. You will not need more ornaments, just place it extended and hold it with the decorative objects that you like the most. And to give a more festive and bright look to the set, you can choose a garland with lights or include a strip of led bulbs. How about?
As you can see, there are a lot of fantastic ideas to decorate the house with Christmas garlands. So many that in a next article we will bring you more, as special and original as today. Do you dare to put a garland in your house? Just one?