Show off a new kitchen It is one of the most appetizing plans when we have just opened our house. Or we have made a great reform. Y in it the cabinets are the kings of the whole. A thoughtful choice is key to not repent when there is no remedy. Apart from being fantastic in their design, they must be our allies because of their functional qualities. I give you some clues to not make a mistake.
Everything is important in the cupboards of a kitchen. The furniture in this room is usually subjected to constant use and coexist daily with moisture and fat that is generated when cooking. In particular when we think in kitchens with an activity frantic culinary at full capacity morning, afternoon and night. Therefore, a choice with a hundred percent practical sense will always be the best option.
Kitchen cabinets: the keys impossible to forget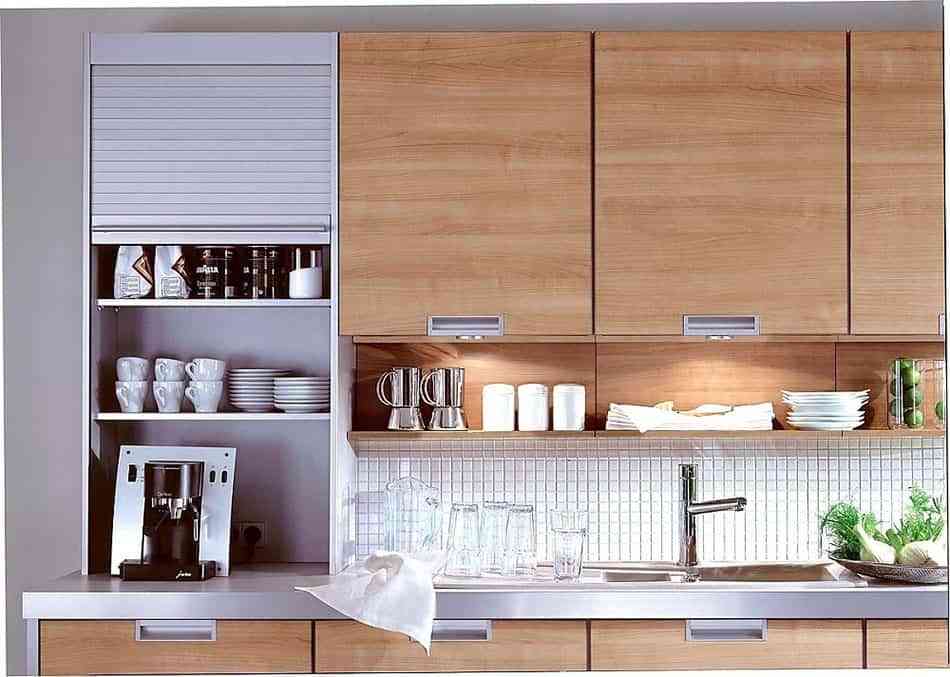 It is normal that before the idea of ​​renovating the furniture of a small kitchen take advantage of the moment to throw ourselves in search of those designs that we have signed for a long time. In catalogs, in advertising ads or in showrooms of the exclusive firms of the sector. All that is very good. As long as the kitchen cabinets meet three maxims: that they are durable, resist daily use well and have a long life with simple maintenance.
Hence, the manufacturing materials are decisive when choosing new cabinets for our kitchen. Currently the market offers us surfaces prepared to repel dirt that undoubtedly make the cleaning of these furniture much easier, as well as extending their life considerably without deteriorating. Further, There are other factors that influence the quality end of these cabinets and to which we must pay more attention. Specific its handles and fixing systems they are more important than we can imagine. The more resistant they are, the better they will be fastened on the wall of the kitchen and the quieter we will be when opening and closing them.
Surfaces for an easy life in the kitchen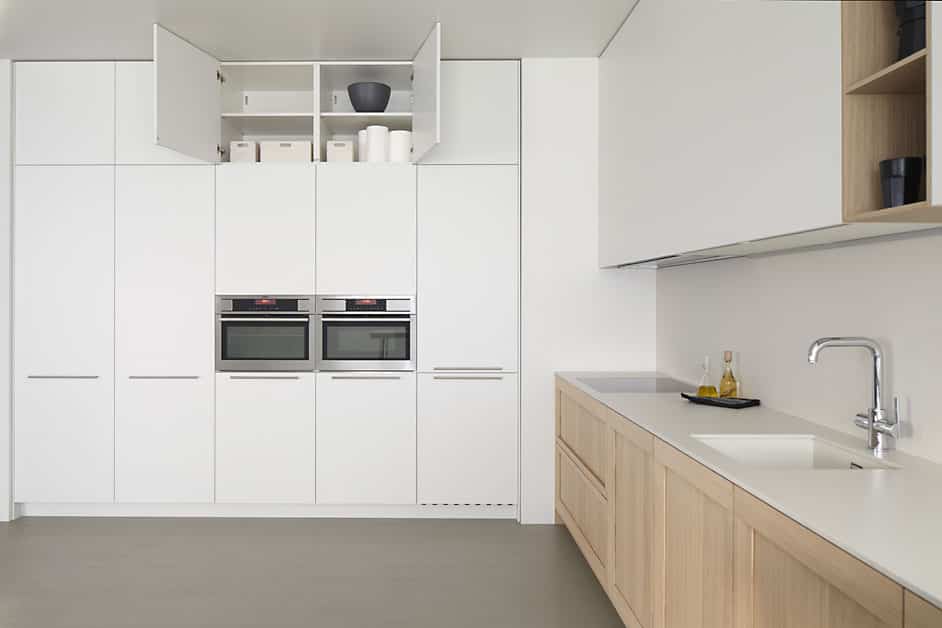 In our domestic life We usually invest many hours cooking, eating and planning menus. And even more if we have managed to take advantage of a corner to mount our small dining room for family meals and dinners. The closets they are our inseparable companions where we keep the dishes, the sets of pans and pots. Y also often used to have zones very practical where to store food non-perishable and drinks. These are the so-called cabinets for pantry. Once you discover them you can not live without them.
In such a kitchen, so full of activity, the Cabinets Most practical are those that make our life quite easy. Without a doubt they are the favorites and we will not regret the election. How do we translate this theory into practice? As simple as betting on lockers with smooth fronts, free of cuarterones and without handles. If we want to opt for very modern designs, with refined lines, most of these models do without them. And the main reason is not aesthetic, but functional. So they simplify to a large degree its maintenance.
So we can boast of the latest wardrobe in decorative trends without giving up the functionality we need. Maybe we decide to release furniture cooking finished in black, one of the chromatic currents that continues sweeping through its large doses of elegance. In high gloss or matte, will be of topicality. Now, choose the design you choose, the important thing is to think of very simple cabinets in their fronts. The less protrusions and details look, the more modern and practical they will be.
Functional outside and inside
The functionality of kitchen cabinets is not only measured by how their fronts and fixing systems are. Although we can not forget them, their interiors are equally important if we want to make a perfect choice. The boards that divide the interior of these furniture they suffer a lot with the passage of time because in them we keep everything. And the usual thing is that they have to support a considerable weight with the dishes and other kitchen utensils.
Faced with this reality, it's worth it check what type of boards may interest us more . Investigate in the market what options the manufacturers of the sector are considering. Of all of them I stay with the boards Water-resistant because they are the most recommended to effectively support one of the main enemies in the cupboards of any kitchen: humidity.
Attention also to the legs of these furniture. Another detail that we do not usually notice. Models that are adjustable in height and support a lot of load are favorites. Something similar happens when we decide to incorporate into the kitchen cabinets that carry drawers. We are very concerned about your ability to save. However, we do not notice a valuable factor, as it is look for options that hold enough charge, for example between 30 and 50 kilos of weight.
Details that add and give comfort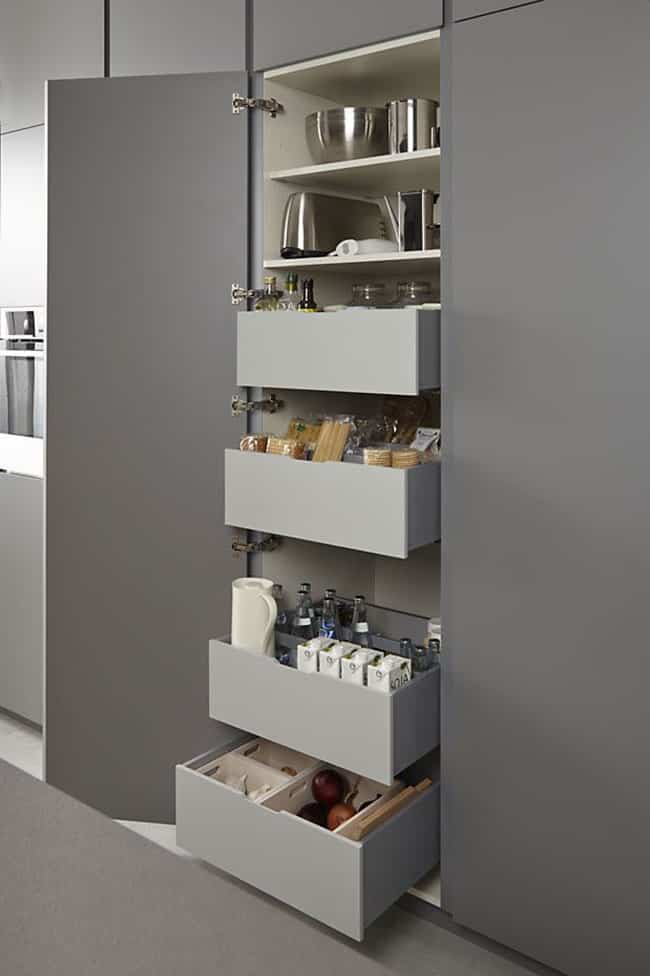 In the world of decoration and interior design, details add and enrich. Well, in the high kitchen cupboards too. In addition to thinking about the most suitable materials, the firmest structures and the most practical designs, there are other elements where it is convenient to stop. Specifically in the guides of extraction of the drawers and in the quality of their hinges. By last, If we want in our kitchen cabinets reign the order As in the rest of the house, we can also equip your drawers with all luxury accessories. Among some novelties, the most systems of internal divisions minimalist and super useful. We will be surprised by their capacity to make profitable holes and organize the cabinets with great simplicity. It is clear, the cabinets are powerful allies to make us feel that everything works great in our kitchen.
What do you think of my clues?