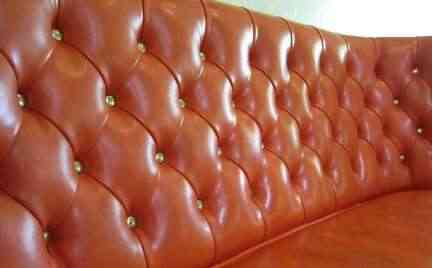 The sofas and in general any leather furniture contributes to the stay in which is a touch of elegance that is not so easy to achieve with other types of materials. They transform the rooms adding style and a lot of personality ... Leather is undoubtedly a good material to consider; not only aesthetically, it also offers great advantages in terms of functionality and resistance.
However, it is fine, elegant material, but also a delicate material that requires some necessary care for its maintenance, specific and constant care.
Below you can see some tips that will help you take care and keep your sofa or leather furniture in perfect condition.
To avoid wear and the progressive loss of leather color it is important not to expose it directly to sunlight, as it could affect you in a negative way. Lamps or lighting with too much power whose light inside directly on the leather can cause the same effects.
The heat also affects the leather, being able to deteriorate it ... If you have at home with a stove, a radiator or any other source of heat; Make sure you are not less than one meter from your sofa or leather furniture.
When cleaning leather, never use products that are not specific or recommended for leather cleaning.
To clean surface dirt you can use a soft cloth. In case the sofa has some deeper stain and is necessary, clean it with a very soft bristle brush.
If the stains are not too complicated (milk, coffee, etc) it is preferable to clean the stain with a soft and damp cloth, without adding any product. If, on the other hand, the stains are not easily removed (grease, oils, etc.), clean them with a cloth soaked in diluted neutral soap.